Обновлено: Статус:

Не активен

/

Не показаны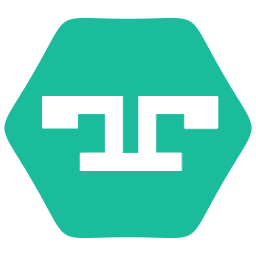 There are no known mining pools
Tritanium Пулы
| | Название пула | Слиты | Ком % | Мин. выплата | Майнеры | Mh/s | Статус | |
| --- | --- | --- | --- | --- | --- | --- | --- | --- |
неизвестный
Пожалуйста, посетите Tritanium веб-сайт узнать больше.
Cryptunit использует данные, предоставленные CoinGecko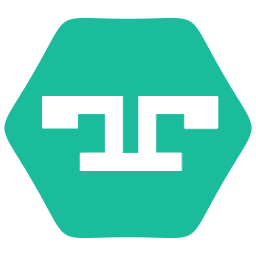 Tritanium
Tritanium is a complete end-to-end Service Blockchain solution for traceability blockchain applications. The platform is a hybrid (anchored) blockchain combining the Tritanium Traceability Blockchain and the Tritanium Coin. The Tritanium Traceability Blockchain already provides everything a manufacturer or food producer needs to get on the blockchain.
| | |
| --- | --- |
| Символ | TTNZ |
| Объявленный | Jul 2018 |
| Разветвленный от | TRTL |
| Майнинг Алго | CN Turtle |
| Время блока | 0 сек |
| Десятичные знаки | 6 |
| Награда за блок | 0 |
| Текущий блок | 0 |
| Исторические данные | JSON |
* Монеты, перечисленные на Cryptunit показаны.
Maximum Circulation: 150,000,000 TTNZ
Decimal Places: 6
Presale: 15,000,000 TTNZ
Platform: Tritanium Traceability Blockchain anchored with Cryptonote.


What is Tritanium?
Tritanium is a Public Blockchain Platform that offers product traceability solutions for manufactureres and producers of all sizes. Tritanium provides a revolutionary hybrid blockchain that combines a secure private cryptocurrency and a traceability blockchain based on orignial the satoshi UTxO algorithum.
- Solves a major issue facing food producers, shippers, and manufactureres. (product traceability)
- Provides an anonymous (non-traceable) platform for cryptocurrency transactions.
- Provides a traceability blockchain for non-monetary assets that supports forward and backward traceability.
- Provides a "smart-wallet" api for creation of new application and integration of blockchain into existing applications.
How does it work?
Tritanium is a "hybrid/interwoven" blockchain that allows businesses to:
- Trace assets/products across ownership adding data attributres at any time
- Combines assets/ingredients to create new assets (manufacturing).
- Spilt assets into new assets (packaging).
- Combine assets into shipping containers (shipping).
- Transfer assets to others (shipping).
- Provide asset transfer notifications (sihhping/receiving)
Efficient Blockchain Ecosystem
- The Tritanium Ecosystem provides a low-cost and low-risk way for businesses of all sizes to get on the blockchain.
- Powwered by the Tritanium Coin (TriT).
- Provides easy to use API with example code to get started quickly.
- Supports the programming languages you already use.
- DOES NOT use Smart Contracts for business logic.
- Currently supported by expert Blockchain Service Providers (BSPs).
Anchored / Interwoven Architecture
- Cryptocurrency based on Crypotonote for private financial transactions.
- Traceability Blockchain built from the ground up by Tritanium Labs PTE Ltd
- Cryptocurrency blocks anchored to traceability blocks for dual layer security.
- Complete source code provided to support customization of traceability solution.
- Traceability blockchain fully encrypted.
What are the use cases?
- The Tritanium Traceability Blockchain is designed specifically for tracking of non-monetary assets.
- Tracking of registered products (automobile registration, artwork, fixed assets).
- Tracking of products created over time (farming and ranching).
- Combining products/ingredients (manufacturing).
- Splitting assets into multiple assets (re-packaging).
- Tranfer of assets (shipping and receiving).
Project Background
According to the CDC over 48 Million Americans are sickened by food bourne illnesses each year. Globally this problem affects over 600 Million people causing between $55 Billion and $90 Billion in economic loss each year. The Tritanium Traceability Blockchain is a revolutionary hybrid blockchain designed to solve the problem of product traceability for businesses of all sizes. Tritanium solves the product traceability problem using the UTxO algorithm found in the original Satoshsi blockchain. Businesses have an immediate need for Traceability Blockchain solutions that can be implemented without large investments in time and money. Development of the Tritanium Traceability Blockchain began in 2016 and launched with it's first business users in July 2018. Tritanium is a service platform (like Ethereum) that allows businesses to build applications that take advantage of the blockchain's inherent traceability features. Unlike other service platforms that focus on smart contract, Tritanium focuses on "Smart Wallets" built using the Tritanium API.
TTNZ Обои, баннеры, обложки