Osveženo: upravo sada Status:

Nije aktivan

/

Nije izlistan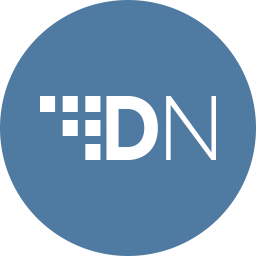 The new DigitalNote Proof-of-Work algorithm is bmw512 (Wish) and the Proof-of-Stake algorithm is Echo512 (Apr 1. 2019). This page is for history only.
DigitalNote rudarski pulovi
| | Naziv pula | Spojeni | Prov % | Min. isplata | Rudari | | Status | |
| --- | --- | --- | --- | --- | --- | --- | --- | --- |
Trenutno nepoznato
Posjeti DigitalNote web sajt da saznaš više.
Cryptunit dobavlja podatke od CoinGecko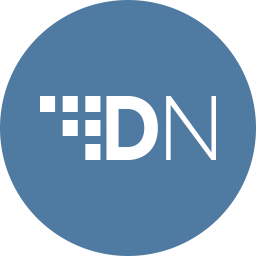 DigitalNote
Freedom is a heart of DigitalNote. You, and nobody else know your DigitalNote address balance, incoming and outgoing transfers, and only receiver of your transactions can decrypt your transaction messages. DigitalNote blockchain has an analysis resistance, unlike Bitcoin, DigitalNote is a fully anonymous and you stay protected against hackers, gangsters and any kind of censorship.
| | |
| --- | --- |
| Simbol | XDN |
| Predstavljen | Sep 2014 |
| Forkovano sa | BCN |
| Hashing algoritam | CN V7 |
| Vreme bloka | sek |
| Decimalna mesta | 8 |
| Nagrada | 0 |
| Trenutna visina | 0 |
| Istorijski podaci | JSON |
*Prikazani su samo coini koji se nalaze na Cryptunitu.
For History only...
Ticker: XDN
Maximum XDN number: 8 589 869 056 XDN
Block reward: 150 XDN
Block target time: 2 minutes
Mining algorithm: Proof-of-work, CryptoNight7 with LWMA
Minimum transaction fee: 0.001 XDN
Introduction
DigitalNote XDN was originally launched and announced as "duckNote" cryptocurrency on May 30, 2014. It's aim was to introduce a new coin with new and unique features based on the anonymous CryptoNote technology to the cryptocurrency community. A libertarian economy with an original supply curve, proven fair decentralization with CPU-efficient ASICresistant mining process, brilliantly scaled network specifications, user friendly cross platform GUI wallet and numerous network improvements were introduced DigitalNote XDN in its duckNote appearance.
In mid-September, 2014 XDN took the next step and duckNote was rebranded as DarkNote, incorporating many new unique features such as untraceable encrypted messages, transfer aggregation, core code and network improvements.
DigitalNote provides instant worldwide privacy protected transactions and untraceable encrypted messaging transfers with extremely low processing fees in a decentralized peer-to-peer network. Mathematics secures the XDN network and empowers individuals to control their own finances and information. Your private key gives you access to your funds with no central censorship, surveillance or intervention. XDN gives you the freedom to transact in total privacy.
DigitalNote features
- Unlinkable transactions
- Untraceable payments
- Blockchain analysis resistance
- CPU-efficient ASIC resistant Proof-of-work
- Adaptive and scalable
- Untraceable encrypted messages
- Multi-signature support
- Staking based on blockchain technology