Osveženo: upravo sada Status:

Nije aktivan

/

Nije izlistan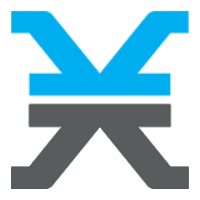 XtendCash rudarski pulovi
| | Naziv pula | Spojeni | Prov % | Min. isplata | Rudari | | Status | |
| --- | --- | --- | --- | --- | --- | --- | --- | --- |
Trenutno nepoznato
Posjeti XtendCash web sajt da saznaš više.
Cryptunit dobavlja podatke od CoinGecko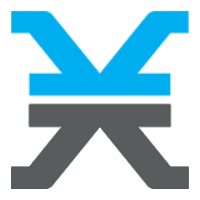 XtendCash
XtendCash is an open source, mineable and autonomous cryptocurrency that can be used to monetise anything from website content, blog articles, multimedia, products and a variety of online services.
| | |
| --- | --- |
| Simbol | XTNC |
| Predstavljen | Apr 2019 |
| Forkovano sa | |
| Hashing algoritam | CN Turtle |
| Vreme bloka | sek |
| Decimalna mesta | 9 |
| Nagrada | 0 |
| Trenutna visina | 0 |
| Istorijski podaci | JSON |
*Prikazani su samo coini koji se nalaze na Cryptunitu.
FOR HISTORY ONLY!
Xtendcash hardforked to Cuckaroo29s at block #105000.
Maximum Supply: 100 Million
Emission: Linear
Service Node Collateral: 100 000 reducing slowly to 75 000
Block reward distribution: 55% Service Nodes 45% Proof of Work
Bulletproofs: Enabled
XtendCash is a merged project of Saronite and Purk. We make use of the Cryptonote protocol. With XtendCash there is Proof of Work (mining) and Service Nodes. Service nodes enables users to lock away their coins for 30 days and gain rewards from it. It also creates a more stable network and allows the team to develop on the blockchain. Service Nodes was introduced by Loki.
Premine explained
Total Premine - 33,809,712 XTNC (TBC)
Swap - 28,809,712 XTNC (TBC)
Devs - 5,000,000 XTNC (5%)
The premine function is to give the Purk and Saronite community their previously mined coins. Previously Saronite and Purk had a governance fee, this has been removed and a margin has been added to the premine to fund development, bounties, new exchange and masternode platforms in the very near future.
Service Nodes
A service node is the same as running a full node of the XtendCash blockchain. It becomes a service node when you lock away your XTNC for 30 days. Once your service node is accepted by the network, you will gain rewards from it. 55% of the XtendCash block reward goes to service node holders
By running a service node you help secure your own pocket and the XtendCash network. Service nodes will allow XtendCash to develop on the block chain and also get the community involved in developing applications on the blockchain.
XtendCash Button API
You can use the XtendCash public stats API to build websites and applications that accept donations and micropayments. Whether you want to monetize website content, create fundraising platforms or raise money for charitable causes; the XtendCash API has everything you need to integrate Purk with your website and retrieve detailed statistics about payments and donations being made by your users.
XtendCash Page Locker
The XtendCash page locker will enable users to monetize their content with a page locker. The person that wants to access the content will pay in XTNC to unlock the content. This will be done with an RPC call.