Updated: just now Status:

Not active

/

Not listed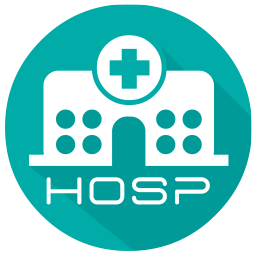 Hospital Coin mining pools
| | Pool Name | Merged | Fee % | Min Pay | Miners | | Status | |
| --- | --- | --- | --- | --- | --- | --- | --- | --- |
Currently unknown
Please visit the Hospital Coin website to find out more.
Cryptunit uses data provided by CoinGecko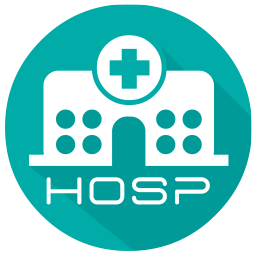 Hospital Coin
Hospital Coin(HOSP) is a decentralized cryptocurrency based on CryptoNote, an open-source technology. A crypto currency solution for creating a HIM(health information management) based of health record whilst maintaining a true version of information.
| | |
| --- | --- |
| Ticker | HOSP |
| Announced | Oct 2018 |
| Forked from | |
| Hashing algo | CN V7 |
| Block time | sec |
| Decimal places | 8 |
| Last reward | 0 |
| Current height | 0 |
| Historical data | JSON |
*Only coins listed on the Cryptunit are shown.
Algorithm: CryptoNight v7
Block time: 120 seconds
Difficulty retargets each block
PREMINE : 6% ((Devs ,HOSP Co & Ecosystem ,Exchanges Fee)
Block reward decreases each block according to the formula: BaseReward = (MSupply - A)/218, where MSupply = (264 - 1) atomic units and 'A' is amount of already generated coins
One coin is divisible down to 8 decimal places
Total coins: 18 446 744 HOSP
About HOSP
Hospital coin will allow third party developers to develop and showcase their applications within the eco-system via the HOSP protocol.
HOSP is a decentralized protocol for health information management and directly connects patients with hospitals teams worldwide for medical care. HOSP uses blockchain technology to securely store all records. Multiple entities including doctors, nurses, and hospitals can request permission to access a patient's record to serve their purpose and record transactions on the distributed ledger.
HospCare
HospCare is a global HIM-Telemedicine platform that directly connects patients to organisations for management and medical care anywhere in the world.
As a decentralized application, HospCare utilizes HOSP smart contracts, IPFS for decentralized cloud storage and client-side encryption for medical information.
Platform management
HOSP is the first global network of hospital teams that allows an open, encrypted, and secure market for healthcare. Applications on the HOSP protocol can be used to move across each stage of health care.
HospCare, the first dApp on HOSP, is an international "bulletin board" for HIM that reduces the global cost differences in medical care to connect patients to a worldwide supply of medical teams.
HIM-Telemedicine ecosystem
HIM-Telemedicine is the use of telecommunication and information technology to provide clinical health care and information management globally. HOSP not only provides this established and successful format of consultation, but will accommodate the hospital teams (Doctors, Nurses, etc..) by enabling them to interact live with the patient's records during the consultation.
Regulatory storage & better security.
All of the privacy features in HOSP resolve into true fungibility and better data security. Users such as hospitals, clinics and medical teams will have the possibility to customize the storage of data according to geolocation regulatory requirements (use of smart contracts to know where the data is stored and by who).
Legally share health records with anyone
DApps on HOSP Protocol do NOT control the storage or transfer of patient records. HOSP uses Cryptonote and IPFS to give patients direct control over records eliminating the complex compliance burdens of storing records.
ASIC resistant & double spending proof
ASIC resistance means HOSP is more fairly distributed because there is no centralization of mining due to ASICs bumping out the CPU/GPU miners and nobody is able to spend the same money twice — even if all the signatures are anonymous. Every signature contains a key image — a kind of fingerprint of the secret key.
Decentralized
HospitalCoin is a decentralized peer-to-peer network, that does not have centralized management ensuring privacy and anonymity of all operations without intermediaries or regulators
Adaptive parameters
As a decentralized payment system, every crucial limit always changes adaptively and independently, allowing the network to grow and develop on it's own.
HOSP Wallpapers, Banners, Covers