Updated: 4 min ago Status:

Active

/

Listed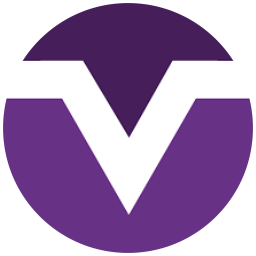 MoneroV
(XMV)
$0.0047
(-2% )
0.00000055 BTC
DAY
Current
DAY
1h AVG
DAY
24h AVG
WEEK
24h AVG
MONTH
24h AVG
Rewards XMV
5.51
5.7
5.28
37
158
Revenue BTC
0.0000030
0.0000031
0.0000029
0.000021
0.000088
Revenue USD
$0.026
$0.027
$0.025
$0.18
$0.75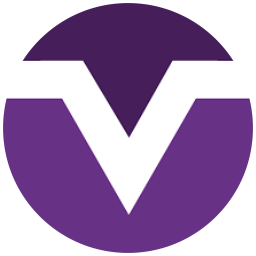 MoneroV
MoneroV (XMV) is a private, untraceable, finite and secure cryptocurrency fork of the Monero (XMR) blockchain. MoneroV fulfills the long overdue desire for a truly anonymous, decentralized, finite peer-to-peer electronic currency. Individuals and businesses can transact securely, reliably and anonymously with low fees using MoneroV.
| | |
| --- | --- |
| Ticker | XMV |
| Announced | Apr 2018 |
| Forked from | XMR |
| Hashing algo | CN V7 |
| Block time | 120 sec |
| Decimal places | 11 |
| Last reward | 8.53 |
| Current height | 1,961,248 |
| Historical data | JSON |
*Only coins listed on the Cryptunit are shown.
Ticker: XMV
Total Supply: Capped at 256 Million XMV (Of which about ~5.85% in a coinbase transaction for active development).
Circulating Supply at Hard Fork Split: ~158 Million XMV (10x circulating XMR supply).
Difficulty Retarget: Every block. Adjusted difficulty initially after the split.
Block Time: Every 2 minutes.
Block Reward: Smooth decrease. Minimum of 6 XMV per block at 184,467,440 XMV in total emission until 256M max supply reach.
Block Size: Dynamic.
Privacy: Ring signature / stealth addresses.
About
MoneroV (XMV) is a private, untraceable, finite and secure cryptocurrency fork of the Monero (XMR) blockchain. A hard-fork split will occur at block 1564965 (~ April the 30th, 2018) when MoneroV miners will start to create blocks on the MoneroV network.
The new MoneroV blockchain will contain the history of all Monero transactions up until block 1564965 and all Monero coin (XMR) holders will receive MoneroV coins (XMV) in the rate of 1 XMR = 10 XMV after the fork.
Features
Capped: MoneroV adheres to core Austrian school of economics principles by capping the total MoneroV coins that can be created, parting with Monero's infinite coin supply structure.
Secure: Decentralized peer-to-peer blockchain transaction consensus enables MoneroV to be secure and reliable.
Private: MoneroV is truly anonymous and private. Sending and receiving addresses are obfuscated, as well as all amounts being transferred in all transactions. Your identity cannot be linked or traced to a transaction on the MoneroV blockchain.
How MoneroV is different from Monero?
MoneroV has a limited supply of coins in contrast to Monero's infinite coin supply.
MoneroV and Monero's proof of work algorithms are on a different development path, as MoneroV's will focus on mitigating the mass use of botnets and unsuspected browser-based miners.
MoneroV will have an active development fund that would be used for rapid development and feature integration versus Monero's voluntary donation based development process.
In addition, MoneroV will implement new protocols that will solve the scaling problems facing Monero and other cryptocurrencies such as Bitcoin.