SimpleMining OS (SMOS) is easy to use Plug&Play Linux Mining OS Platform for cryptocurrency GPU mining.
SMOS supports all modern NVIDIA and AMD GPUs and many algos.
Deployment, monitoring, and maintenance of your GPU rig farm were never easier !
No more configuring Windows/OS, installing graphic drivers and looking for miner software.
Just download our OS image, flash it to empty 7+ GB pendrive/hdd/ssd drive and boot it.
Add rigs to your account and start managing all your rigs from cloud GUI dahsboard.
Monitor your rigs
View all rigs on one page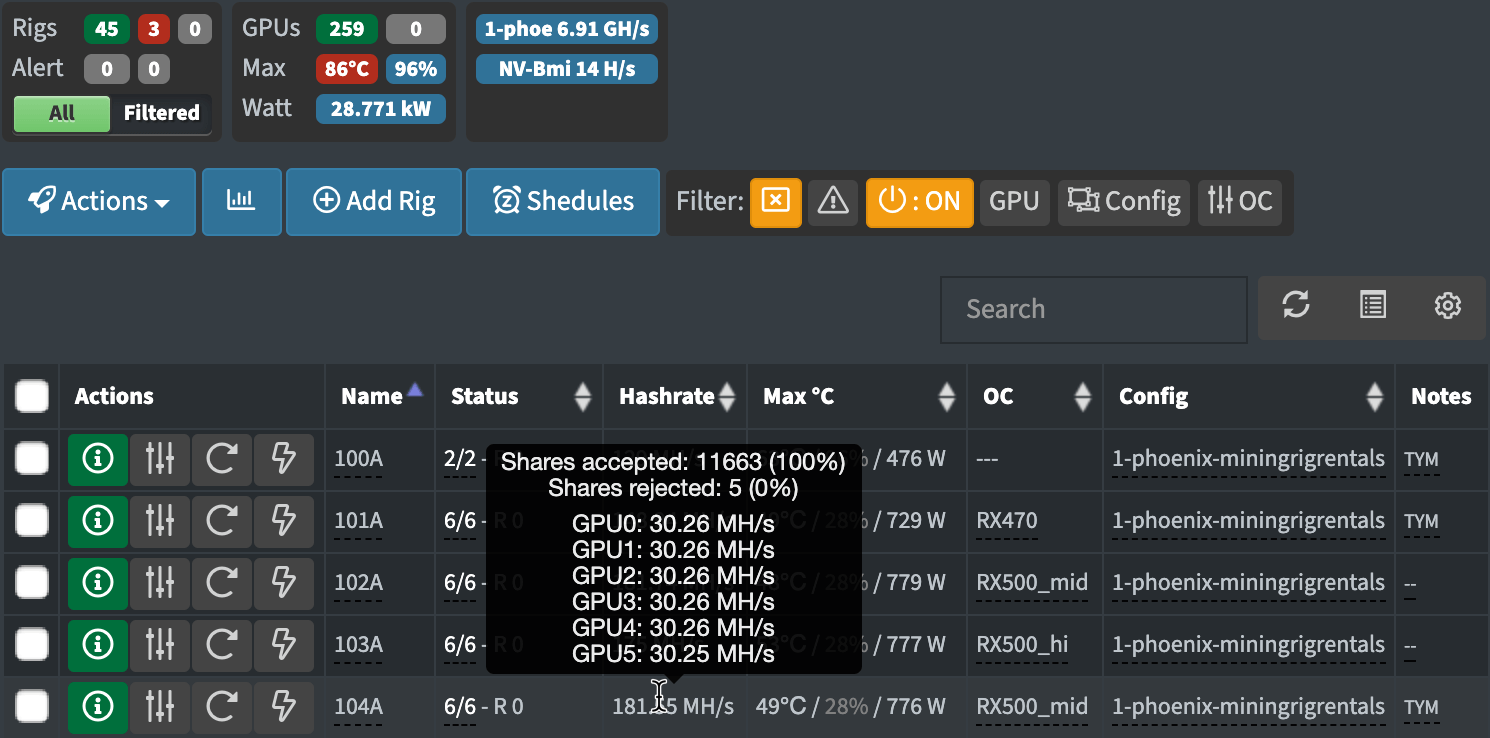 Rig details
Detailed view of rig informations. Hardware details, hashrate, console and stats.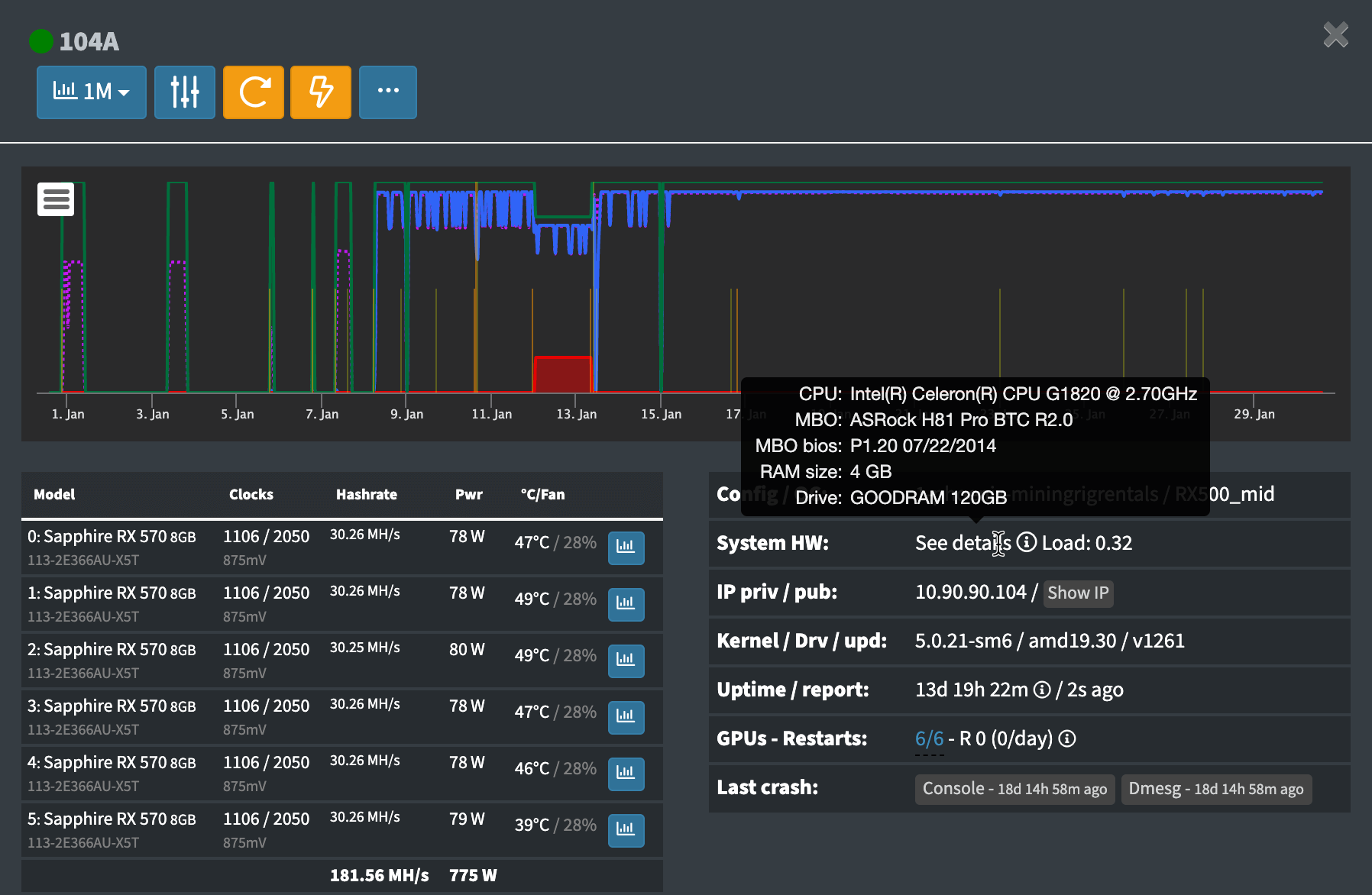 Manage your rig
Assign rigs to config/oc groups, execute batch commands and use advanced cmd for live reflashing or drivers upgrade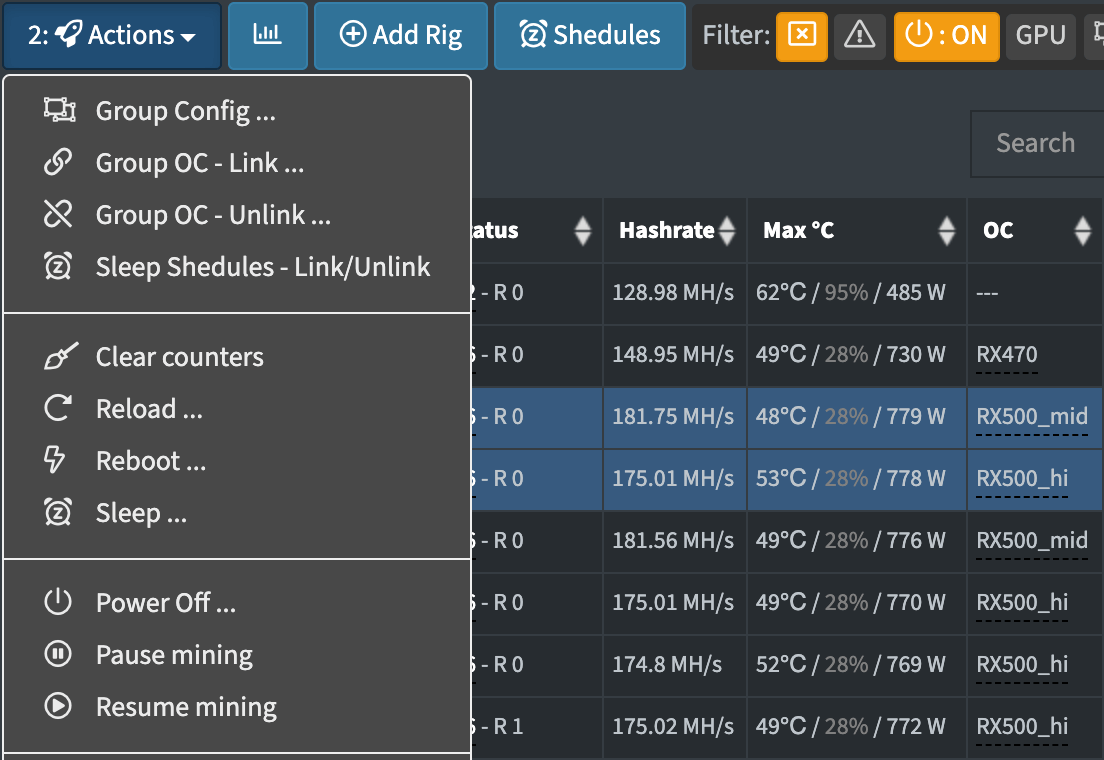 Graphical statistics
2 years of historical statistics of your account / mining group / rig / individual GPUs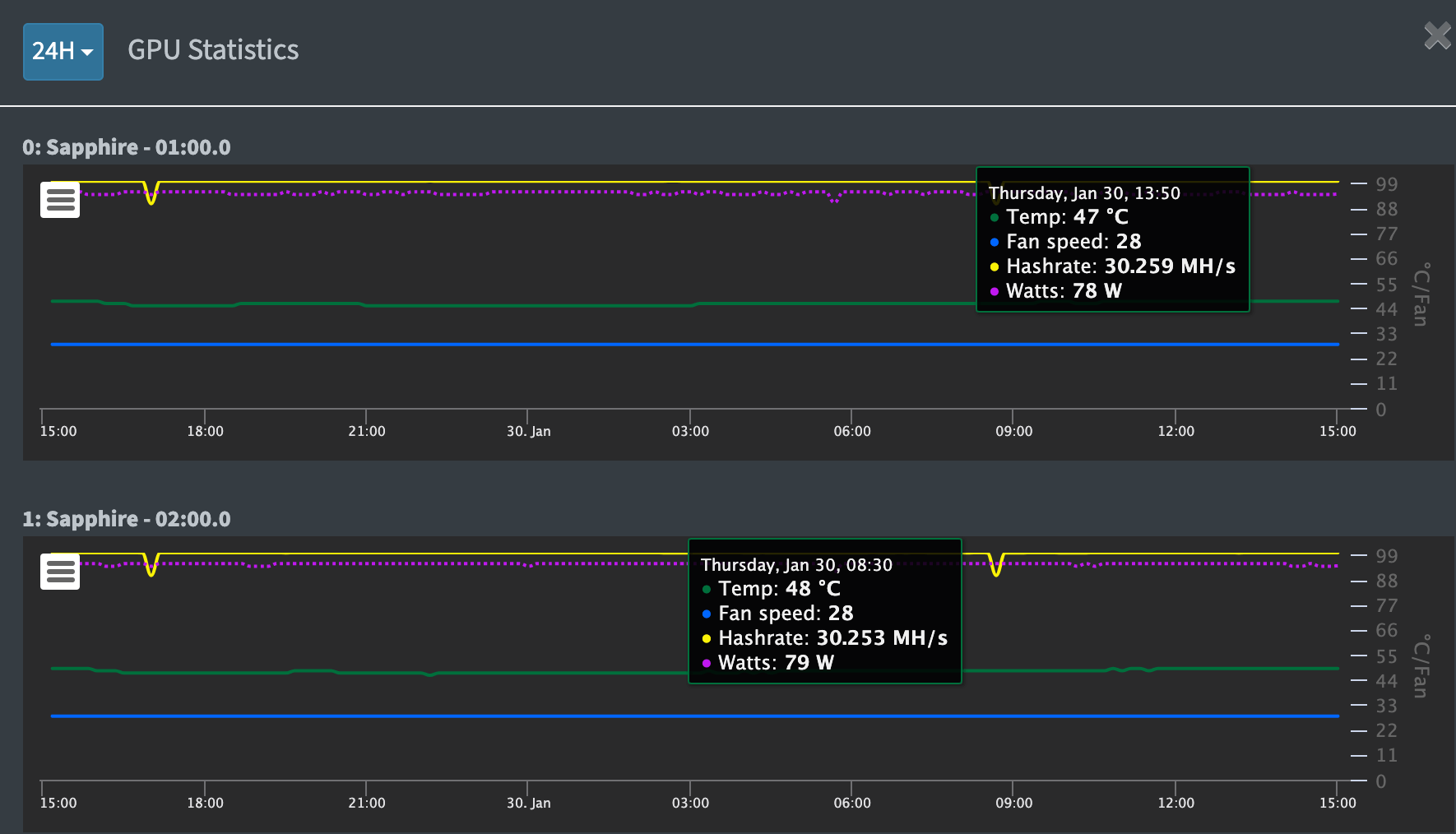 Overclock and undervolt
Set overclocking and unvervolting for your GPUs or create groups with the same settings
Supported GPUs
All NVIDIA GPUs: 1050, 1050ti, 1060, 1060ti, 1070, 1070ti, 1080, 1080ti, P102-100, P104-100, P106-090, P106-100, 1650, 1660, 1660ti, 2060, 2070, 2080, 3060 Ti, 3070, 3080, 3090 and many others.
All AMD GPUs: Radeon RX 460, 470, 480, 560, 570, 580, 590, VEGA 56/64, Radeon VII, RX 5500, RX 5500 XT, RX 5600, RX5600 XT, RX 5700, RX 5700 XT and many others. RX 6800 and RX 6800 XT support is in progress.