Updated: just now Status:

Not active

/

Not listed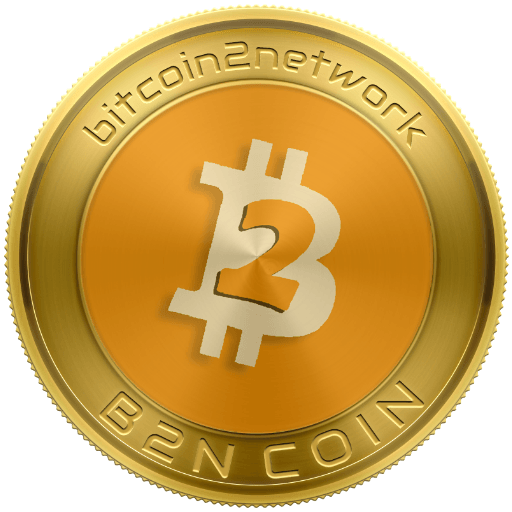 Bitcoin2network mining pools
| | Pool Name | Merged | Fee % | Min Pay | Miners | | Status | |
| --- | --- | --- | --- | --- | --- | --- | --- | --- |
Currently unknown
Please visit the Bitcoin2network website to find out more.
Cryptunit uses data provided by CoinGecko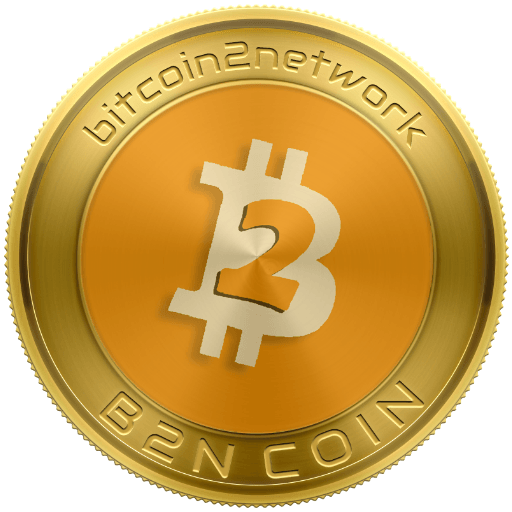 Bitcoin2network
Bitcoin2network is a universal Private Digital Currency. It is built upon a robust blockchain technology designed to provide decentralized cross-border payments that are faster, cheaper, and more secure.
| | |
| --- | --- |
| Ticker | B2N |
| Announced | May 2018 |
| Forked from | XAO |
| Hashing algo | CN B2N |
| Block time | sec |
| Decimal places | 8 |
| Last reward | 0 |
| Current height | 0 |
| Historical data | JSON |
*Only coins listed on the Cryptunit are shown.
Ticker: B2N
PoW Algorithm: CryptoNight-B2N
Block time: 90 secs
Maturity of mined coins: 60 blocks
Difficulty Re-target: each block (approx. 90 seconds)
Address letter: btc2
P2P Port: 19636
RPC Port: 19635
About
The b2n-project is an open-source collaborative effort to build a multi-tiered blockchain ecosystem that is founded on three basic tenets: Privacy, Freedom and Equality. It is proposed by a diverse team of technically competent individuals who are well versed in distributed ledger technologies, cryptography and economics. The team believes the essence of true success in any open-source project is dependent upon the community that builds it. It is for this reason that the projects successful implementation is directly correlated with the active participation and contribution of its community.
The founding team has not depended on collecting an irrational amount of funds via an ICO or 'token sale' to develop its solutions. Instead, it has delivered a robust digital currency blockchain (B2N coin) to the community by investing their own personal funds, time and efforts. Despite these efforts, the ultimate success of this project is dependent upon community collaboration. Active community members who contribute their invaluable time and skills will be rewarded via B2N coin bounties. This incentive ensures that every b2n-project contributor is a vested party in the development and growth of the project. Therefore, 5% of B2N coins have been allocated for distribution to community participants who aid in the development and promotion of the project.
The B2N coin is neither to be considered a User Activated Soft Fork (UASF) nor a User Activated Hard Fork (UAHF) of any coin. Instead, it enhances the already disruptive technology of CryptoNote by implementing its own variations to the source code (e.g. CryptoNight-B2N Algorithm). The B2N coin is powered by a robust blockchain system that is privacy-centric, self-regulating and adaptive in nature. It enables users to privately transact across the world within an instant and rids the need for third-party validators. All network transactions are processed and validated collectively by the B2N decentralized global community.
Digital Payment Gateways
Digital Payment Gateways are designed to provide ease of use for merchants and consumers. The b2n-project will continuously build and enhance its payment solutions for businesses and consumers that utilize B2N coin as a payment method. Details on the functionality of these gateways will be provided to the public in due time.
Mercator Program
The Mercator protocol is a one of a kind incentive-based Merchant solution program. The community at B2N realizes that merchants, or businesses, are dependent upon technology solutions that are reliable, efficient, secure and fit well with their business model. The Mercator protocol is designed to aid businesses in accepting B2N coin as a payment method without assuming the risks associated with market volatility.
Mercator Clearing House (MCH)
An incentive-based program to encourage third party partnerships to implement clearing houses that facilitate conversion of B2N digital currency to regional fiat for businesses
Helix
Helix is a technology solution that is desperately needed to aid the overall adoption of Cryptocurrencies. It is a smart digital wallet application that will provide an intuitive interaction with multiple digital currencies without the need to utilize local storage of massive blockchain data. With the implementation of Helix, the b2n-project will provide an ease of use for Cryptocurrency payments for every type of user
DEX
DEX is a privacy-centric Decentralized exchange that is part of the b2n-project's long-term vision. It will support all major cryptocurrencies and uses B2N coin as its base digital currency (i.e. use B2N for fees)
Bizarre Bazaar
A full-featured privacy-centric digital marketplace that will allow its users to privately interact with one another to exchange digital goods and services
B2N Wallpapers, Banners, Covers