Updated: Status:

Not active

/

Not listed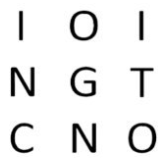 Incognito mining pools
| | Pool Name | Merged | Fee % | Min Pay | Miners | Mh/s | Status | |
| --- | --- | --- | --- | --- | --- | --- | --- | --- |
Currently unknown
Please visit the Incognito website to find out more.
Cryptunit uses data provided by CoinGecko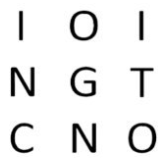 Incognito
Incognito is a recently launched decentralized cryptocurrency project based on CryptoNote / Monero (private, secure, untraceable, fungible) and will introduce an enhanced anonymity layer though I2P in addition to mobile-centric development. Incognito will also prioritize decentralization & resilience through node and mining diversification and aims to be the leading secure, private, untraceable cryptocurrency.
| | |
| --- | --- |
| Ticker | INC |
| Announced | Apr 2018 |
| Forked from | XMR |
| Hashing algo | CN ASIC |
| Block time | 0 sec |
| Decimal places | 10 |
| Last reward | 0 |
| Current height | 0 |
| Historical data | JSON |
*Only coins listed on the Cryptunit are shown.
Symbol: INC
Total supply: 888,888,888
Block Reward: 720 per day
Premine: 10%
FIRST I2P LAYER CRYPTONOTE COIN
Incognito is a decentralized project based on Monero (privacy, security, untraceable, fungible) and is the 1st cryptonote coin to incorporate an anonymity layer though I2P to enhance the privacy and security of users.
Although Monero is the leading privacy coin, there is merit in providing an additional layer of protection through I2P ensuring Incognito complete anonymity and the most anonymous, untraceable cryptocurrency today. (Note Monero's I2P solution called Kovri but is more than 12 months late.)
Invisible Internet Project or I2P is a network within an anonymous layer, allowing protected communication free from surveillance and external monitoring. I2P is widely used by people who need complete privacy for their online communication such as journalists, whistle blowers, and activists. Since its launch, I2P has found uses in many different avenues such as emails, websites browsing, blogging and especially across the darknet where people prefer using I2P with its garlic routing over Tor's onion routing.
In short, I2P achieves a higher level of anonymity than alternatives such as Tor, because of its garlic routing, decentralized setup and unilateral tunnels.
INC Wallpapers, Banners, Covers