Updated: just now Status:

Not active

/

Not listed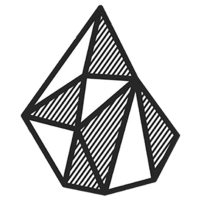 Obscure mining pools
| | Pool Name | Merged | Fee % | Min Pay | Miners | | Status | |
| --- | --- | --- | --- | --- | --- | --- | --- | --- |
Currently unknown
Please visit the Obscure website to find out more.
Cryptunit uses data provided by CoinGecko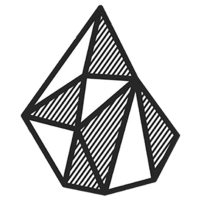 Obscure
Obscure is the easiest and fastest way to access private cryptocurrency. Privacy options are securely built in by default, so you never have to worry about it. Be free with unmatched rapid privacy. First Cryptonote with ZeroCT and instant transactions
| | |
| --- | --- |
| Ticker | XSC |
| Announced | Feb 2019 |
| Forked from | TRTL |
| Hashing algo | CN Turtle |
| Block time | sec |
| Decimal places | 8 |
| Last reward | 0 |
| Current height | 0 |
| Historical data | JSON |
*Only coins listed on the Cryptunit are shown.
Block Reward: 3.5 XSC Per Block and will reduce over time
Total supply: 65,000,000
Premine: ~7.5% (4,900,000 XSC)
Presale: 2.5 BTC , 1.07% of premine, for a total of 700,000 XSC (for exchange listings and payout BTC bounties, funded by the premine)
Total premine split: 1.07% - Presale, 5.3% - Dev fees, 0.53% - Community Bounties, 0.53% - Faucet
Obscure(XSC) is a cryptonote currency with compulsory mixin values. XSC was officially launched on 15 March 2019 with it's mainnet release. XSC's vision is to be at the fore front of privacy which is easy to use. We are currently developing several projects that we believe will allow mainstream adoption to occur, without the need to compromise the user's privacy.
We have also identified the problem with using Cryptonote mixin values - even with mixins, one of the input and outputs will always point to the sender and user. It is possible with a a large enough dataset, blockchain analytics can be employed to determine the sender and receiver of coins.
ZeroCT
ZeroCT is a new protocol based on the Zero Protocol. However unlike the zero-protocol, ZeroCT is capable of sending unfixed denominations of zObscure such as 1239214 XSC. WIth the original Zero Protocol, you can only send in specific denominations. Our implementation of ZerCT will use masternodes to calculate validation proof from the blind factors. This reduces the load off the full nodes which process normal transactions. Our goal in the future is to fully eliminate full nodes and implement a masternode system.
Open & Transaparent
Obscure developers are dedicated to the spirit of transparency when it comes to future plans, and no one entity controls Obscure wholly.
Fully Open Source
Obscure's each line of code is visible to everybody in the Obscure Repository. Have a feature you would like to see in Obscure? Tell the community about it!
Banking the unbanked
Obscure is fully peer-to-peer, so you never have to rely on bank accounts to access your money. Do it with Obscure and our easy-to-use wallets.
Compulsory Obfuscation
Obscure maintains compulsory and unchangeable mixin values – this means that every transaction is equally private and balanced.
Enviromentally Friendly
Obscure mining algorithm adopts the most power-efficient technology to ensure that the minting of new XSC coins will always be secure, and without damaging our planet.
Privacy
Obscure believes that privacy is the most basic essential human right, so you should always dictate how and when to spend your own money.
XSC Wallpapers, Banners, Covers