Bitcoin2network (B2N) evolves to ZumCoin (ZUM)
Monday, August 12, 2019 |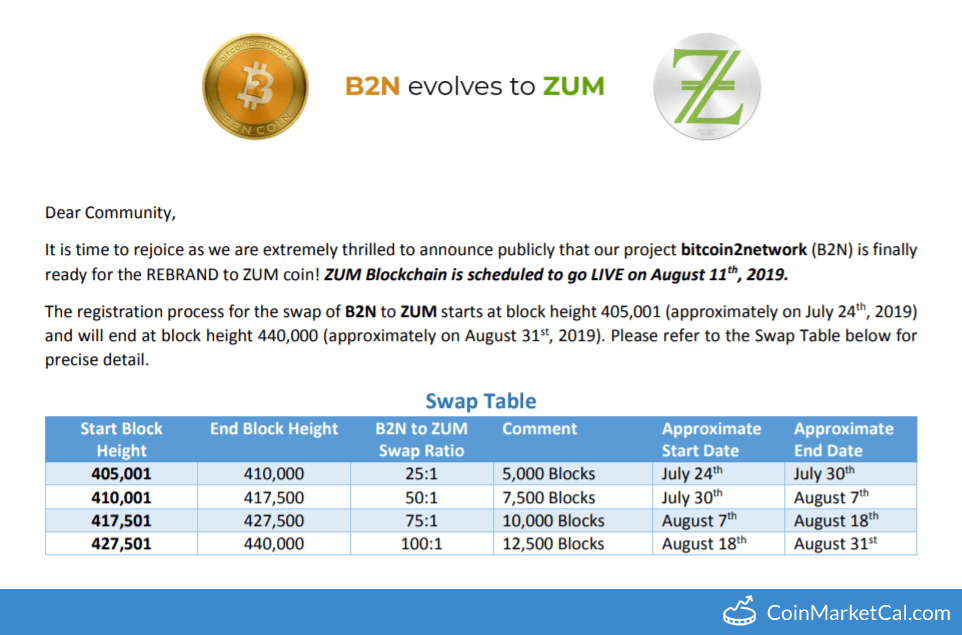 Bitcoin2network (B2N) is ready for the REBRAND to ZUM coin. ZUM Blockchain is scheduled to go LIVE on August 11th, 2019.
The registration process for the swap of B2N to ZUM starts at block height 405,001 and will end at block height 440,000 (approximately on August 31st, 2019).
Follow this guide to claim your ZUM coins.