SevaBit (SEVA) just added to Cryptunit!
Tuesday, November 5, 2019 |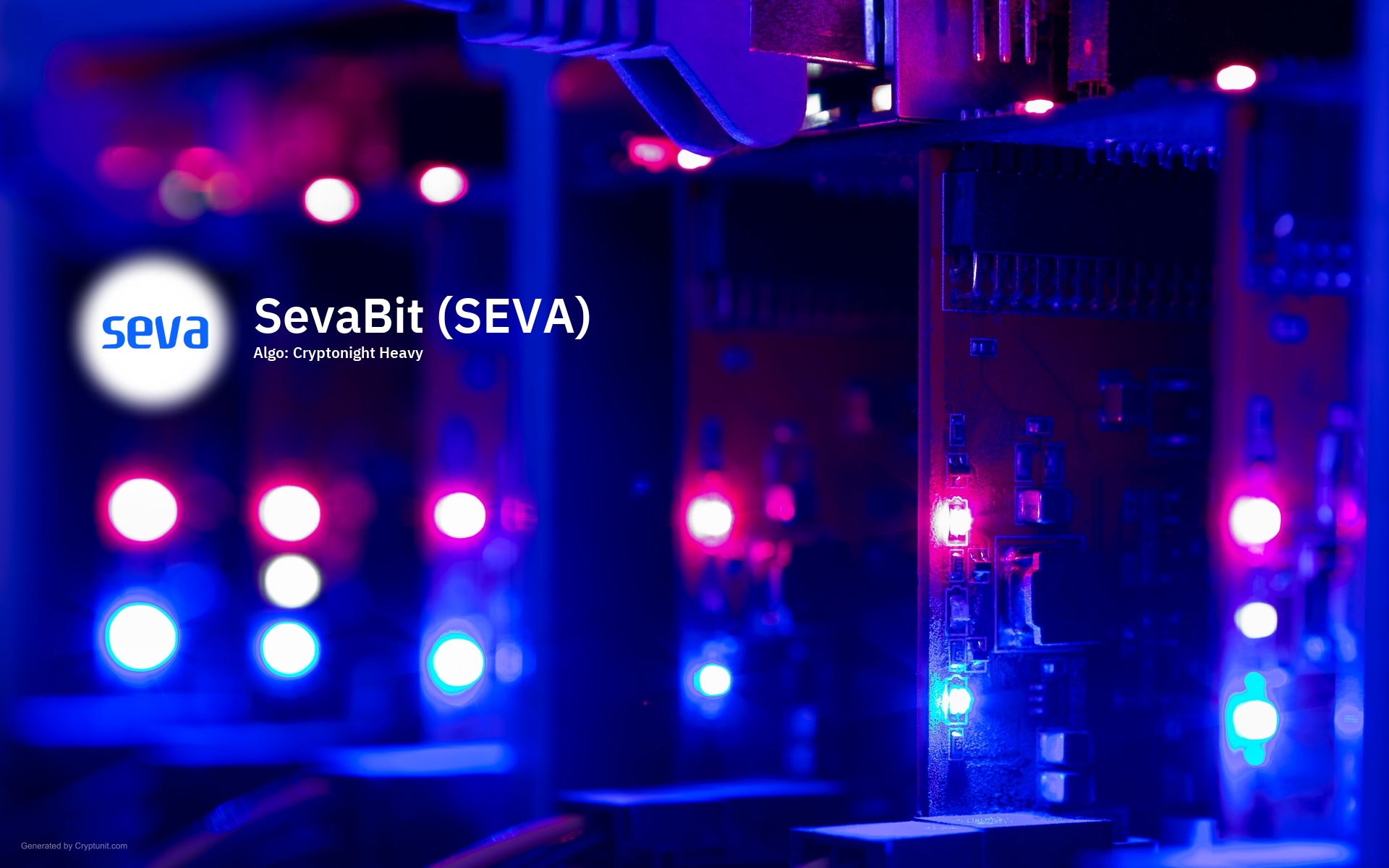 The Sevabit (Seva) is the native currency of the Seva platform and it has a number of important uses within the ecosystem. Start a chat, make a call. Instantly buy, send and spend cash worldwide. Your all-in-one crypto, cash and messaging app. Move money worldwide in seconds, securely and cheaply.
Total supply: ~ 250,000,000
Algo: Cryptonight Heavy
Seva Labs launched and supports the development of Sevabit – a private, fast and secure digital currency built on the best and tested privacy-oriented protocol. Launched in Dec 2018, the leading-edge platform enables real-life uses beyond its cryptocurrency – Sevabit, including the ability to deploy decentralized applications DApps and integrate third-party technologies.