Cryptunit Converter Calculator tool!
Sunday, February 2, 2020 | Cryptunit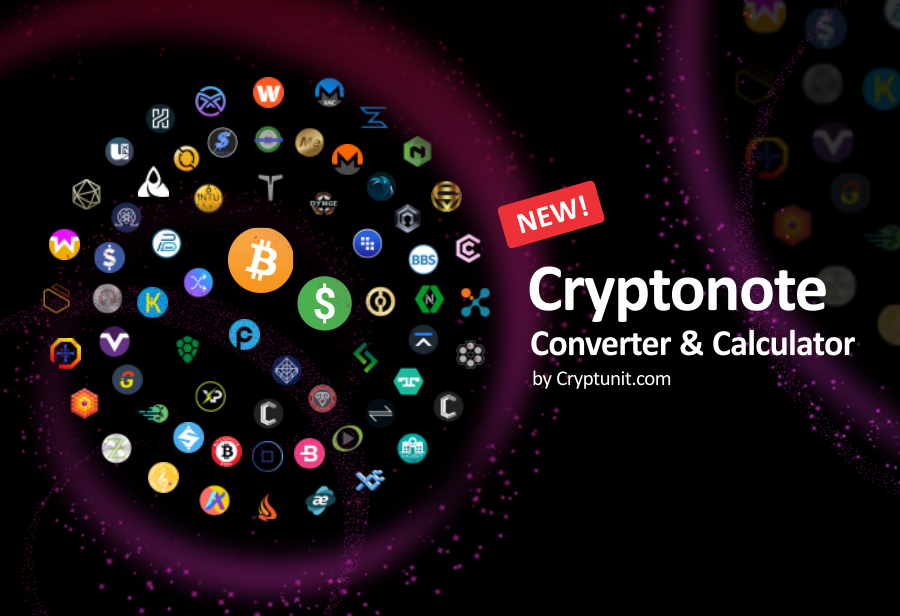 New tool to convert between any two Cryptonote coins or BTC/USD.
The Cryptunit converter/calculator tool allows you to quickly and easily convert any amount to and from your favorite Cryptonote coin and other Cryptonote coins, with conversion rates based on the live prices.
You can save conversion URL and share!