Blur Network (BLUR) just added to Cryptunit! (SOLO mining only)
Wednesday, May 6, 2020 | Blur Network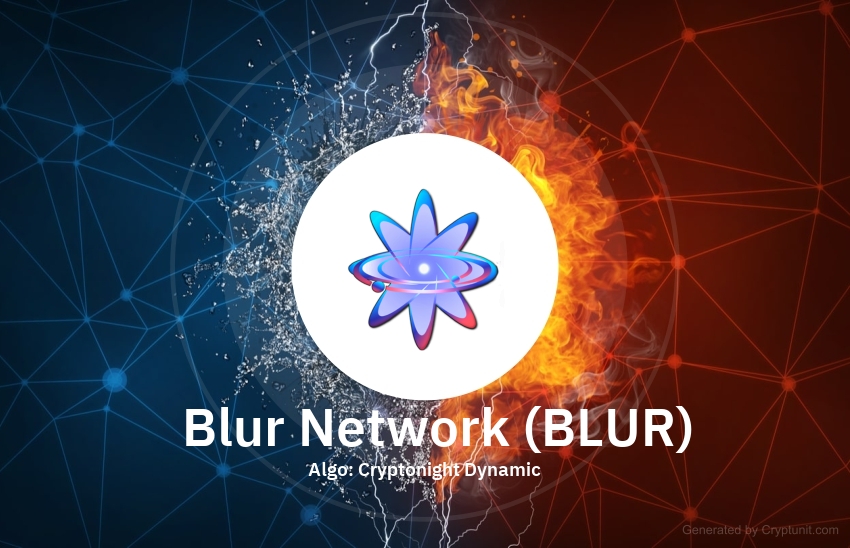 The Blur Network (BLUR) is a privacy-focused peer-to-peer network, built upon the premise that privacy is not compatible with centralization.
The Blur Network has been designed to address the direct threats to privacy and security resulting from specialized mining hardware and centralized mining pools. Miners have turned to these to reduce variance in block reward payouts from mining.
The Blur Network runs on a custom Proof-of-Work algorithm, called CryptoNight-Dynamic. The algorithm changes dynamically every second five seconds, on average. The calculations required for the algorithm use values directly dependent on: the previous block's hash, the current block's height, and a UNIX timestamp. The resulting algorithm varies dynamically, and unpredictably, between (and within) each block that is mined.
Total Supply: 9,223,300 BLUR until fixed emission.
Algo: Cryptonight Dynamic
Block time: 60 sec
Last reward: 3.38
Current height: 962,216