Coinicles (CICO) just added to Cryptunit!
Tuesday, May 12, 2020 |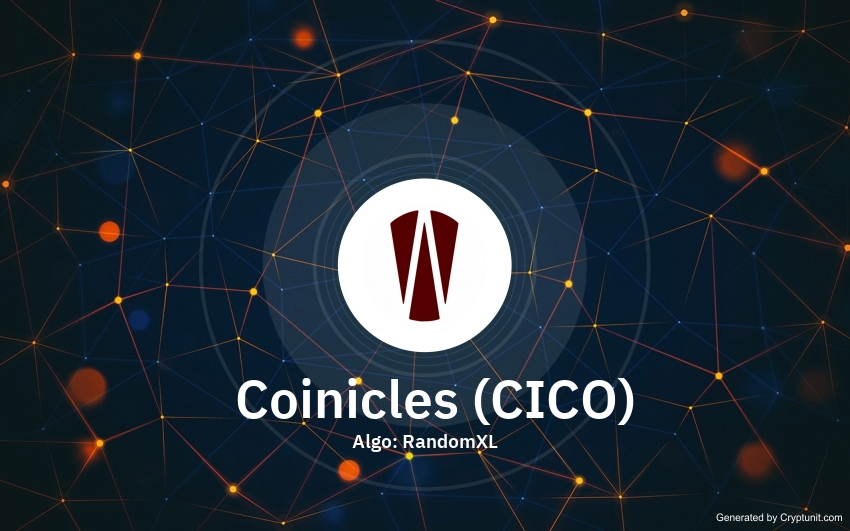 Coinicles makes transaction faster and secure. It uses both the source code of both Monero and Loki to achieve all its goals. Coinicles was created as a fork of Loki.
Coinicles is a decentralized cryptocurrency, meaning it is secure digital cash operated by a network of users. Transactions are confirmed by distributed consensus and then immutably recorded on the blockchain. Third-parties do not need to be trusted to keep your Coinicles safe.
Hashing algo: RandomXL
Block time: 120 sec
Last reward: 54.3
Current height: 7,031