Mobile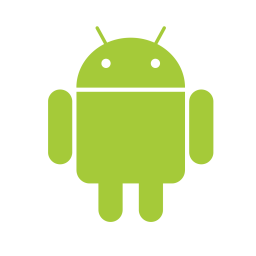 Android
Google Play
* only coins listed in Cryptunit are displayed. It is possible that the wallet supports other coins. Visit the Wallet page to find out more.
CROAT Android Wallet details
It is fast and very easy to use.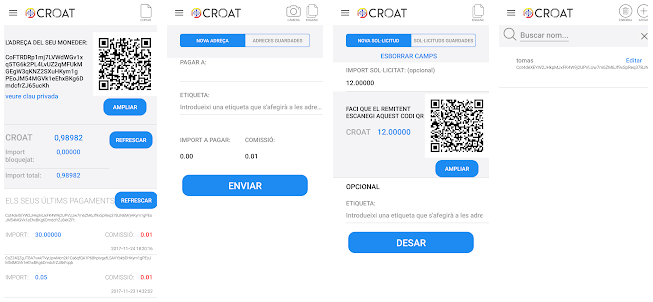 CROATCore Light Wallet is a secure digital wallet used to store, send, and receive Croats directly from your smartphone.
Complementary to the CROATCore Desktop app for Windows, MacOS and Linux, which also allows CPU and GPU mining, CROATCore Light Wallet is a simple and secure way to manage your Croat funds on the go.
A must have for physical stores and other types of merchants which accept Croat as a means of payment, CROATCore Light Wallet allows for easy, quick, secure and convenient transactions.
Features
-PIN protected access to the app, preventing unauthorized access to your mobile wallet.
-Easy and intuitive wallet creation.
-Wallet recovery using private key.
-Contacts (store, label and manage your contacts wallet addresses and their details).
-Create and save QR code requests (useful for businesses and merchants).
-Pay to QR code.
-Multiple languages supported (Catalan, Spanish, English)
Other CROAT Coin Wallets
Missing wallet?
Let us know