Paper (offline)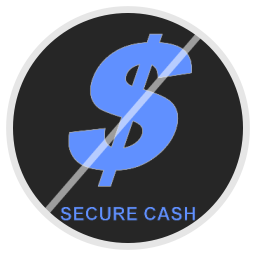 Website
* only coins listed in Cryptunit are displayed. It is possible that the wallet supports other coins. Visit the Wallet page to find out more.
Secure Cash Paper Wallet details
Remember to keep your printed wallet in a zip lock bag to keep it safe from water. Treat this paper wallet like cash!

If you leave/refresh the site or press the "Generate New Address" button then a new wallet will be generated and the previously wallet will not be retrievable.
Your Secure Cash PRIVATE SPEND key should be kept a secret. Whomever you share the PRIVATE SPEND key with has access to spend all the Secure Cash coins associated with that address.
This site DOES NOT have knowledge of your PRIVATE SPEND key, but you should ideally run this page in a private (incognito) tab with browser extensions turned off.
Other Secure Cash Wallets
Missing wallet?
Let us know