Paper (offline)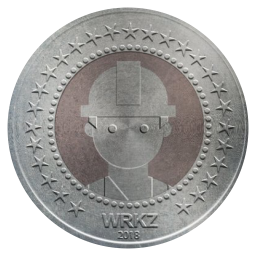 Website
* only coins listed in Cryptunit are displayed. It is possible that the wallet supports other coins. Visit the Wallet page to find out more.
WrkzCoin Paper Wallet details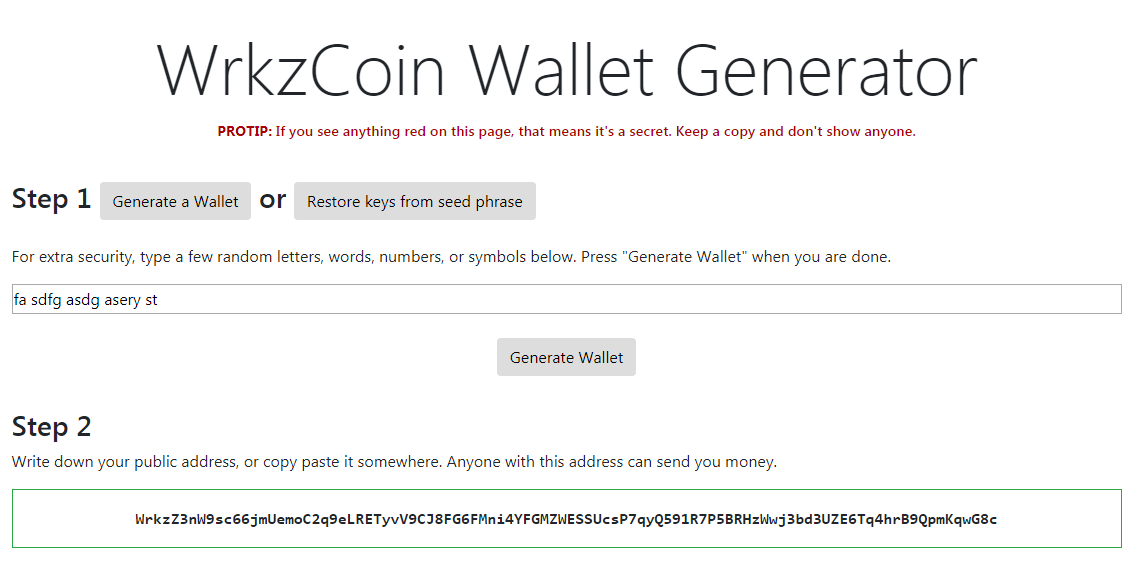 If you see anything red on this page, that means it's a secret. Keep a copy and don't show anyone.
For extra security, type a few random letters, words, numbers, or symbols below. Press "Generate Wallet" when you are done.
Write down your public address, or copy paste it somewhere. Anyone with this address can send you money.
Copy your seed phrase and keys. If you lose your wallet, these can be used to restore your money. That also means you need to keep them safe and private.
Other WrkzCoin Wallets
Missing wallet?
Let us know