Updated: Status:

Not active

/

Not listed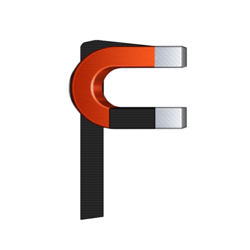 Switched to an ERC20 Token on the Ethereum network. This page is for history only.
Fredenergy mining pools
| | Pool Name | Merged | Fee % | Min Pay | Miners | Mh/s | Status | |
| --- | --- | --- | --- | --- | --- | --- | --- | --- |
Currently unknown
Please visit the Fredenergy website to find out more.
Cryptunit uses data provided by CoinGecko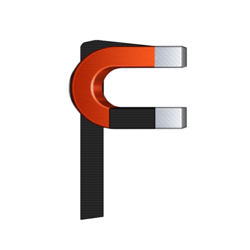 Fredenergy
FRED - The ALTCoin for Alternative Energy. The FRED project is aimed at bringing the possibilities and greater use of alternative energy devices to the mainstream.
| | |
| --- | --- |
| Ticker | FRED |
| Announced | Sep 2018 |
| Forked from | TRTL |
| Hashing algo | CN Turtle |
| Block time | 0 sec |
| Decimal places | 9 |
| Last reward | 0 |
| Current height | 0 |
| Historical data | JSON |
*Only coins listed on the Cryptunit are shown.
For history only...
Max coins: 8,080,000,000
Premine: 7% 565,000,000 coins (10% Marketing, 20% Website/Blog and directory development, 70% Projects funding)
Reward: approx 6950 FRED reducing over time
About
The FRED Project was created with the idea of Funding Research into Energy Devices.
We strongly believe that there are engineers, scientists and hobbyist inventors developing technologies that will one day release us from fossil fuel reliance. The main problem many inventors face is the lack of resources or funds to fully realise their inventions. Our aim is to collaborate and create partnerships with these technology developers to provide funding for projects that could change the energy system we know today and make their products affordable and available to all.
Many of these theoretical and practical designs are classed as free energy generators, however they are not entirely free as many require some form of energy input to work. Academics and physicists claim free energy is impossible, but a device that outputs more energy that it consumes would be generating free energy.
Funding Research into Energy Devices
We will collaborate with engineers, scientists and hobbyist inventors to bring possible energy saving and generation devices to the public. We aim to create partnerships with energy device inventors which will create value for investors of our project.
Promote alternative energy generation
We aim to raise awareness to the benefits of alternative energy generation at consumer level and explore the possibilities of new energy generation devices
Inform consumers
Provide information and resources in the field of alternative and free energy devices to the consumer through our website, blog, social media and alternate energy device directory.
Build a global database
Create a global directory connecting suppliers, distributors and installers of consumer grade alternative energy devices to include solar, wind, thermal and new energy generation devices. This directory will eventually be revenue generating, creating further value to our project investors.
FRED Wallpapers, Banners, Covers