Updated: just now Status:

Active

/

Not listed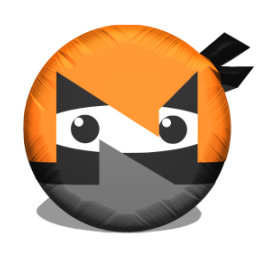 POOL MINING
DAY
Current Diff
DAY
1h AVG Diff
DAY
24h AVG Diff
WEEK
24h AVG Diff
MONTH
24h AVG Diff
SOLO MINING
DAY
Current Diff
DAY
1h AVG Diff
DAY
24h AVG Diff
WEEK
24h AVG Diff
MONTH
24h AVG Diff
On 1 hour average network hashrate, on average you will find a block every . Use SOLO mining ONLY if you could find few blocks daily. Hashrate you currently need to get block at least once a day on average Mh/s.
What does SOLO mining mean?
NinjaCoin markets
Currently unknown
Please visit the NinjaCoin website to find out more.
Cryptunit uses data provided by CoinGecko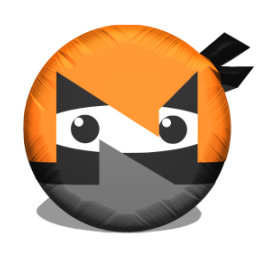 NinjaCoin
NinjaCoin (NINJA) is a scalability-focused and privacy-ensured cryptocurrency. NinjaCoin is a fun, fast, and easy way to send money to friends and businesses. We have builds for Windows, Apple, and Ubuntu Linux.
| | |
| --- | --- |
| Ticker | NINJA |
| Announced | Mar 2019 |
| Forked from | TRTL |
| Hashing algo | Arg Ninja |
| Block time | sec |
| Decimal places | 5 |
| Last reward | 0 |
| Current height | 2,673,023 |
| Historical data | JSON |
*Only coins listed on the Cryptunit are shown.
Exchange: ATAIX
Protocols: SECOR, RingCT, CryptoNote, LWMA, WHM
Max supply: ~ 1 Trillion (with tail emission)
Block reward: 14000 (NINJA) per block, slowly decreasing over about 40 years
Difficulty: Re-targets at every block
Launch time: March 2019
Fast Transactions
NinjaCoin is creating blocks every 30 seconds, as opposed to every 10 minutes. Your money travels 20x faster on NinjaCoin than on Bitcoin or BitcoinCash.
Privacy
NinjaCoin has the same privacy features you'll find in Monero and Aeon. Every transaction is private, by default.
Easy To Use
We support almost every OS, even on mobile you can make a secured paper-wallet for free, and get started with NinjaCoin in under 5 minutes.
Easy To Mine
NinjaCoin comes with its own basic CPU miner, but you can also use any Monero mining software you're used to if you'd rather use GPU's or mining pools. We recommend XMR-Stak Unified Miner.
Community
The NinjaCoin community is very welcoming to all users and developers. You won't get shouted at when things break, and we welcome critiques of our work.
NINJA Wallpapers, Banners, Covers