Updated: 9 min ago Status:

Active

/

Not listed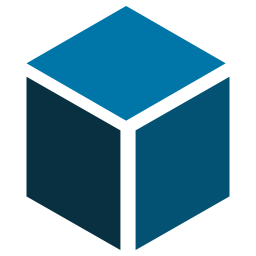 POOL MINING
DAY
Current Diff
DAY
1h AVG Diff
DAY
24h AVG Diff
WEEK
24h AVG Diff
MONTH
24h AVG Diff

+

Rewards PLE
13,175
13,606
12,106
84,743
363,185
Rewards WTIP
1,834
1,877
2,224
15,566
66,713
Revenue BTC
1.5E-6
0.0000015
0.0000018
0.000012
0.000053
Revenue USD
$0.015
$0.016
$0.018
$0.13
$0.55
Rewards PLE
13,175
13,606
12,106
84,743
363,185
Revenue BTC
0
0
0
0
0
Revenue USD
$0
$0
$0
$0
$0
SOLO MINING
DAY
Current Diff
DAY
1h AVG Diff
DAY
24h AVG Diff
WEEK
24h AVG Diff
MONTH
24h AVG Diff
PLE Blocks
3
3
2
19
85
Rewards PLE
12,805
12,800
8,483
80,591
360,539
Revenue USD
$0
$0
$0
$0
$0
On 1 hour average network hashrate, on average you will find a block every 0d 7h 31m. Use SOLO mining ONLY if you could find few blocks daily. Hashrate you currently need to get block at least once a day on average 0.0063 Mh/s.
What does SOLO mining mean?
Plenteum mining pools + other coins merged
Other coins mining pools + PLE merged
| | Pool Name | Merged | Fee % | Min Pay | Miners | Mh/s | Status | |
| --- | --- | --- | --- | --- | --- | --- | --- | --- |
| | Fastpool.xyz | + | 0.5 | 5 | 0 | 0 | 27 min ago | |
Currently unknown
Please visit the Plenteum website to find out more.
Cryptunit uses data provided by CoinGecko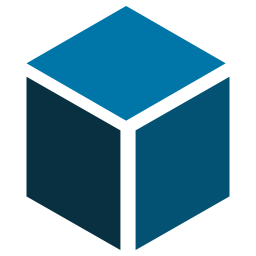 Plenteum
Plenteum is a new Cryptocurrency with a primary objective of replacing enforced transaction fees with a "DustFund" to sustain the long-term viability of the blockchain. The DustFund will then supply mining rewards, instead of fees when the coin enters its tail emission phase (when it's nearing its total supply in circulation, and base rewards are lower).
| | |
| --- | --- |
| Ticker | PLE |
| Announced | Apr 2018 |
| Forked from | TRTL |
| Hashing algo | CN Turtle |
| Block time | 120 sec |
| Decimal places | 8 |
| Last reward | 4,268 |
| Current height | 564,890 |
| Historical data | JSON |
*Only coins listed on the Cryptunit are shown.
Ticker: PLE
Total supply: 21,000,000,000
Premine: 2.5%
Premine:
- 2.5% of total coins (525 million) have been premined in block 1.
- 1% is for operational expenses.
- 1% is for exchange listings.
- 0.5% is for airdrops, bounties, marketing, PR, and social media.
Why Plenteum ?
As you are probably aware, transaction fees are a contentious issue - there's uncertainty over whether fees will be enough to sustain mining long term, when emissions start to run out and there's unhappiness over how expensive fees can be, even for small amounts as fees are based on byte size, and not transaction amounts.
Our idea is to utilise DUST to solve this (and the general DUST issues that exist in a number of blockchains).
Our blockchain will not require transaction fees
The blockchain will have a new feature called the "DustFund"....
Instead of returning dust to users wallets, dust will be grouped and added to the dust fund on the chain (balance visible in block explorer)
- Users can opt out of this and elect to have their dust returned to their wallets
- this is done by operating the coin and base requards off 8 decimals, wher only 2 are usable.
The dust fund will then be used to supliment mining rewards when the coin enters it tail emission phase, instead of fees.
Ultimately what this means for the chain is as follows:
- No more "bloat" from dust, so chain is lighter and faster
- No more "dust" problem in wallets, avoiding high fees and the need for second wallet and additional (likely high) transaction costs to consolidate dust.
- No enforced transaction fees (we are considering the idea of allowing fees to increase transaction priority, but currently not sure when that will be implemented, will take the lead from the community)
This ultimately means that the success (or failure) of the coin is entirely up to the community, and NOT predetermined by the developers of the coin...
- We can also more accuratley predict transaction throughput times
- And, there is less likelihood of transactions timing out
PLE Wallpapers, Banners, Covers