Updated: Status:

Not active

/

Not listed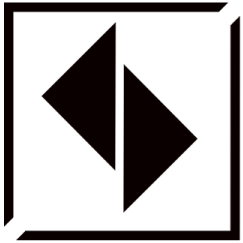 On the 15th April 2019, Saronite will be merging with Purk to form a new coin XtendCash XTNC.
Saronite mining pools
| | Pool Name | Merged | Fee % | Min Pay | Miners | Mh/s | Status | |
| --- | --- | --- | --- | --- | --- | --- | --- | --- |
Currently unknown
Please visit the Saronite website to find out more.
Cryptunit uses data provided by CoinGecko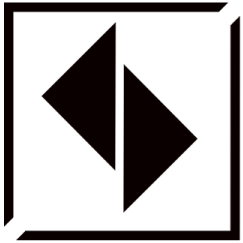 Saronite
Saronite plans to introduce smart contracts into it's blockchain. Our smart contract will be in place to manage assets, simple task management where two devices can communicate and agreements between two parties that will be completely private and secure. Saronite will implement a cloud storage platform that uses $XRN as the method of payment. Our platform will be based on blockchain technology and peer-to-peer protocols to provide the most secure, private, and encrypted cloud storage powered by Storj.
| | |
| --- | --- |
| Ticker | XRN |
| Announced | May 2018 |
| Forked from | SUMO |
| Hashing algo | CN Heavy |
| Block time | 0 sec |
| Decimal places | 9 |
| Last reward | 0 |
| Current height | 0 |
| Historical data | JSON |
*Only coins listed on the Cryptunit are shown.
On the 15th April 2019, Saronite will be merging with Purk to form a new coin XtendCash XTNC.
Ticker: XRN
Total supply: 90 Million
Block time: 120 Second
Proof of Work
Service Nodes
High level of privacy
What is Saronite?
Saronite is a CryptoNote cryptocurrency that enables fast and private transactions on the blockchain. Saronite is a Loki fork, and inherited Proof of Work and Service Nodes.
Saronite also vouches to stay ASIC resistant (Application-specific integrated circuit) until the day comes where we can have fair mining between ASIC's and GPU's on an even level.
Saronite will also feature a blogging platform on the Saronite network, where bloggers can earn from their specific traffic and get paid with XRN.
Service Nodes
Saronite inherited service nodes on the blockchain. Service nodes rewards those running a full node of the Saronite blockchain. It becomes a service node when the holder of XRN locks away a certain amount of coins for a period of 30 days.
These nodes help to keep the circulating supply under control and decreases the risk of market manipulation. For some this might just be a way to earn XRN without buying heavy mining equipment and not having to worry about the cost of electricity.
SaroWrite
Saronite plans to create a blogging platform where an external advertising company such as Taboola (after getting approved or an alternative will be used). This will enable bloggers to earn XRN on the SaroWrite platform.
How will it work?
Once Saronite has enough bloggers, we will enable quality native advertisements on the platform. Each blogger will be rewarded every time a viewer clicks on one of the native ads on the platform.
Bloggers will be paid in XRN with the equivalent of their earnings on the ad network.
The initial idea was to implement Browser mining on SaroWrite, however that might turn off some readers and some Anti-Virus programs will detect this as malware on the SaroWrite platform.
XRN Wallpapers, Banners, Covers