Updated: 6 min ago Status:

Active

/

Not listed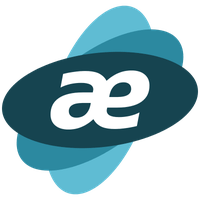 Aeon
(AEON)
$0.11
(0% )
0.0000046 BTC
POOL MINING
DAY
Current Diff
DAY
1h AVG Diff
DAY
24h AVG Diff
WEEK
24h AVG Diff
MONTH
24h AVG Diff
Rewards AEON
0.48
0.48
0.47
3.29
14.1
Revenue BTC
0.0000022
0.0000022
0.0000020
0.000014
0.000059
Revenue USD
$0.05
$0.05
$0.046
$0.32
$1.37
SOLO MINING
DAY
Current Diff
DAY
1h AVG Diff
DAY
24h AVG Diff
WEEK
24h AVG Diff
MONTH
24h AVG Diff
AEON Blocks
0
0
0
2
11
Rewards AEON
0
0
0
2.41
13.3
Revenue USD
$0
$0
$0
$0.23
$1.29
On 1 hour average network hashrate, on average you will find a block every 2d 12h 37m. Use SOLO mining ONLY if you could find few blocks daily. Hashrate you currently need to get block at least once a day on average 0.0024 TH/s.
What does SOLO mining mean?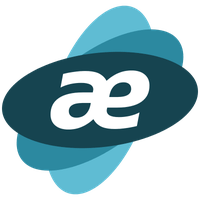 Aeon
AEON (Anonymous Electronic On-line CoiN) is a Monero fork and also a privacy focused coin that is aimed towards open-source community to deliver fast and secure payment method while being simple enough to be used by anyone. AEON has started as an experiment but then found its supporters and now AEON is fully functional CryptoNote currency.
| | |
| --- | --- |
| Ticker | AEON |
| Announced | Jun 2014 |
| Forked from | XMR |
| Hashing algo | K12 |
| Block time | 240 sec |
| Decimal places | 12 |
| Last reward | 1.21 |
| Current height | 1,566,718 |
| Historical data | JSON |
*Only coins listed on the Cryptunit are shown.
Max supply: ~18.4 million[2]

About
AEON was launched on 6.6.2014 at 6:00 PM UTC, with no premine or instamine. It has no dev tax. 100% of funding is by voluntary community donations which have create a dev fund of almost 1 million USD (as of May 2018).
AEON is for people who want to pay and live freely, who want to be part of the cryptocurrency revolution and want to try something new.
It is based on the CryptoNote protocol and uses the CryptoNight-Lite algorithm, and features:
- True anonymity & data protection
- Untraceable payments uses ring signature
- Unlinkable transactions with random data by the sender
- Blockchain analysis resistant
- CPU/GPU mining, ASIC-resistant
AEON isn't just a currency. It's a lifestyle.
Decentralized digital currency is slowly becoming a normal part of everyday life. Yet everybody's main internet device continues to be their cellphone, a device with a low-powered CPU and limited available storage.
AEON is about enabling this era, enabling an age where all people everywhere have the freedom to privately send and receive money with whatever gadget they already own.
[1] Cryptonight-Lite: Louis d'or whitepaper; crypto_zoidberg, doe1138; December 8, 2014. Previously: Cryptonight
[2] Proposed: minimum maintenance reward of <1%/year for mining incentive starting after approximately 8 years.
[3] Previously: (M−A) / (220) / (1012) each 60 seconds block where M = 264 −1 and A = supply mined to date (coins generated per day unchanged).
AEON Wallpapers, Banners, Covers