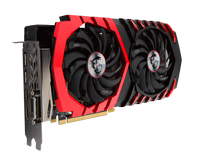 AMD 580 8Gb Hashrate
| Algo | h/s |
| --- | --- |
| Normal (ASIC) | 900 |
| NormalV7 | 900 |
| LiteV7 | 1,400 |
| Heavy | 543 |
| Haven | 543 |
| Fast | 1,330 |
| BittubeV2 | 543 |
| StelliteV4 | 700 |
| Wchain | 0 |
| NormalV8 | 900 |
| Upx | 1,400 |
| Trtl | 1,400 |
| Fast2 | 1,330 |
| Gpu | 543 |
| Cceal | 1,330 |
| Graft | 900 |
| CnR | 900 |
AMD 580 8Gb top 10 coins*
Updated: 2019-03-21 01:05:11
*only coins with 24 trade volume > 0.1BTC shown. Hashrate 24hAvg.
We never use or share personally identifiable information provided to us without your express permission.
User Reviews
Sunday
August 26, 2018
By Emrah Baskaya
Heavy should be higher than NormalV7 on Rx580's. A single Rx580 does 1050 on Cn Heavy, and about 1000 on NormalV7. Also italo should now be listed alongside of Haven's algo.
Thursday
August 16, 2018
By Vitomir
RX580 8GB

Cryptonight (v7) hashtare
950-975hs (2 thread), miner: xmr - stak, OS: HiveOS, overclock 85-90W

Cryptonight Lite (v1) hashrate
1750hs (2 thread), miner: xmr - stak, OS: HiveOS, overclock 85-90W

Cryptonight Heavy hashrate
995-1005hs (2 thread), miner: xmr - stak, OS: HiveOS, overclock 85-90W
Thursday
August 16, 2018
By Frank01
RX 580 8 Gb - PowerColor Red Devil Golden Sample (Micron)

Cryptonight (v7) hashtare
937 (dual thread), bios - oneclick + xxx84 voltage dynamic state for p7 and p6 (1200/2200MHz 850/915mV)

Cryptonight Heavy hashrate
1020 (dual thread), bios - oneclick + xxx84 voltage dynamic state for p7 and p6 (1200/2200MHz 850/915mV)
Thursday
August 16, 2018
By Johan
Cryptonight (v7) hashtare
976 hs (2 threads) - undervolted with ubermix 1 click memory patch 1230 core/2010 memory MHz

Cryptonight Heavy hashrate
976 hs (2 threads) - undervolted with ubermix 1 click memory patch 1230 core/2010 memory MHz

-----------
undervolt 0.875v ~ 85w power consumption
Thursday
August 16, 2018
By Google Forms
RX580 8GB XFX, Samsung

Cryptonight (v7) hashtare
980hs (2 threads), xmr-stak 2.4.2, one click bios mod, 1200cc, 2000mc, undervolting 0.9187v
Thursday
August 16, 2018
By Google Forms
Cryptonight (v7) hashtare
1100 (two threads) - Cast, Stak, SRBminer, polaris bios editor / bios mod

Cryptonight Heavy hashrate
1120 (two threads) - Cast, Stak, SRBminer, polaris bios editor / bios mod