Updated: 7 min ago Status:

Active

/

Listed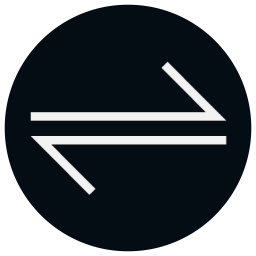 Equilibria
(XEQ)
$0.002
(-25% )
0.00000008 BTC
POOL MINING
DAY
Current Diff
DAY
1h AVG Diff
DAY
24h AVG Diff
WEEK
24h AVG Diff
MONTH
24h AVG Diff
Rewards XEQ
24.7
22
25.5
178
764
Revenue BTC
0.0000019
0.0000017
0.0000020
0.000014
0.000060
Revenue USD
$0.049
$0.044
$0.052
$0.37
$1.57
SOLO MINING
DAY
Current Diff
DAY
1h AVG Diff
DAY
24h AVG Diff
WEEK
24h AVG Diff
MONTH
24h AVG Diff
XEQ Blocks
4
4
4
34
146
Rewards XEQ
20.8
20.9
20.8
177
761
Revenue USD
$0.042
$0.042
$0.043
$0.37
$1.57
On 1 hour average network hashrate, on average you will find a block every 0d 5h 41m. Use SOLO mining ONLY if you could find few blocks daily. Hashrate you currently need to get block at least once a day on average 0.00039 Mh/s.
What does SOLO mining mean?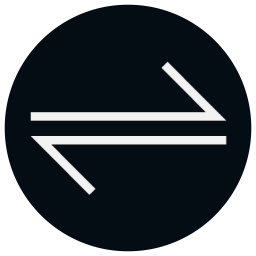 Equilibria
Equilibria is an open-source project focused on creating a private and decentralized oracle solution for a multitude of use cases. We are currently prepared for two initial use cases – asset price tracking and eSports betting.
| | |
| --- | --- |
| Ticker | XEQ |
| Announced | Feb 2018 |
| Forked from | BCN |
| Hashing algo | CN GPU |
| Block time | 120 sec |
| Decimal places | 4 |
| Last reward | 5.21 |
| Current height | 1,169,727 |
| Historical data | JSON |
*Only coins listed on the Cryptunit are shown.
Equilibria is a rebrand of Triton (XTRI)
Circulating Supply: 20,518,150.691
Max Mineable Supply: 84,000,000
Premine: 3M from 2018, 1.6M left
RPC port: 9231
P2P port: 9230
Anyone with Equilibria ($XEQ) can issue $USDE – a stablecoin redeemable for $1 of $XEQ. Equilibria stabilizes $USDE with a single blockchain network. No complex collateral bets. No offshore banks. Read more here.
How the USDE Stablecoin Works
We use the term 'Equilibria Protocol' to describe our proposed ecosystem for creating the US dollar-pegged stablecoin 'USDE' supported by the volatile coin 'XEQ.' Both coins, and the supporting market transaction data, will be written into the same blockchain – currently traded as Equilibria (XEQ) – a hybrid proof of work/stake cryptocurrency based on Monero.
The Equilibria Protocol has three overall functions:
A. To determine a robust, accurate, decentralized, and difficult to manipulate issuance and redemption rate for conversions to and from USDE.
B. To assure that this issuance and redemption process, combined with normal mining and oracle node payouts, cannot result in hyperinflation and collapse of the XEQ⇌USDE ecosystem.
C. To perform correct, fair, and permanent accounting for XEQ⇌USDE issuance and redemption.,
Stable Value
Equilibria ($XEQ) holders can issue $USDE – a contract redeemable for $1 of $XEQ.
Decentralized
Oracle node network algorithm converts market data into $USDE issuance and redemption rates.
Private
Every transaction you make is private and secure via ring signatures and stealth addresses
Open Source
A community project with public code. Anyone can contribute ideas.
Borderless
Equilibria can be used by anyone with access to blockchain technology.
XEQ Wallpapers, Banners, Covers