We've added several new GPUs
Monday, August 16, 2021 | Cryptunit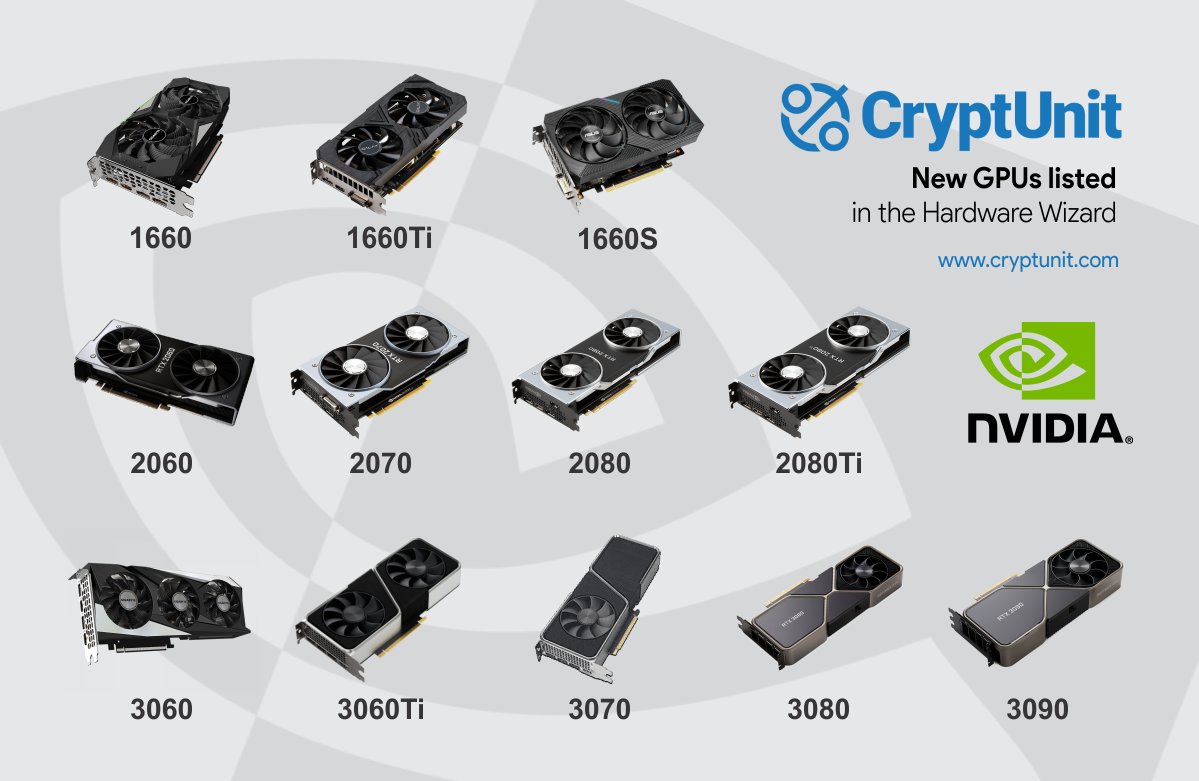 We have updated the list of mining GPUs in the Cryptunit Hardware Wizard.
Recently, we've added several GPUs:
NVIDIA 1660
NVIDIA 1660Ti
NVIDIA 1660S
NVIDIA 2060
NVIDIA 2070
NVIDIA 2080
NVIDIA 2080Ti
NVIDIA 3060
NVIDIA 3060Ti
NVIDIA 3070
NVIDIA 3080
NVIDIA 3090
Hashrate data have been collected from various websites, forums, and from our research. If you have a suggestion to correct any information, please write review (You can write a review on the GPUs pages).