Updated: 1 min ago Status:

Active

/

Listed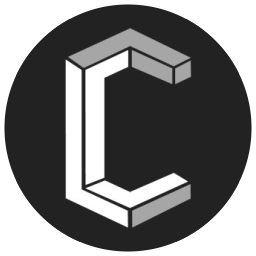 Conceal
(CCX)
$0.038
(-21% )
0.00000086 BTC
POOL MINING
DAY
Current Diff
DAY
1h AVG Diff
DAY
24h AVG Diff
WEEK
24h AVG Diff
MONTH
24h AVG Diff
Rewards CCX
6.63
6.7
6.82
47.7
205
Revenue BTC
0.0000057
0.0000058
0.0000060
0.000042
0.00018
Revenue USD
$0.25
$0.25
$0.26
$1.83
$7.83
SOLO MINING
DAY
Current Diff
DAY
1h AVG Diff
DAY
24h AVG Diff
WEEK
24h AVG Diff
MONTH
24h AVG Diff
CCX Blocks
1
1
1
7
34
Rewards CCX
6
6
6
42
204
Revenue USD
$0.23
$0.23
$0.23
$1.61
$7.81
On 1 hour average network hashrate, on average you will find a block every 0d 21h 30m. Use SOLO mining ONLY if you could find few blocks daily. Hashrate you currently need to get block at least once a day on average 0.0015 Mh/s.
What does SOLO mining mean?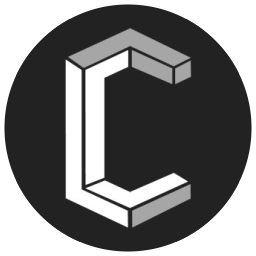 Conceal
Conceal Network is a decentralized banking platform with own privacy protected cryptocurrency and encrypted messenger service. Conceal is based on the cryptonote protocol and runs on a secure peer-to-peer network, accessible by anyone in the world regardless of geographic location or status.
| | |
| --- | --- |
| Ticker | CCX |
| Announced | Apr 2018 |
| Forked from | XDN |
| Hashing algo | CN GPU |
| Block time | 120 sec |
| Decimal places | 6 |
| Last reward | 6 |
| Current height | 1,439,499 |
| Historical data | JSON |
*Only coins listed on the Cryptunit are shown.
Ticker: CCX
Block Time: 120 s
Max Supply: 200.000.000
Block Reward: 6.5 ($CCX)
Decimal Places: 6
What's Conceal?
Conceal.Network is a Decentralized Ecosystem based on Conceal Cryptocurrency (₡CCX). It includes banking features , encrypted messages and own privacy protected cryptocurrency. In the future, a Monetary System, an Asset Exchange, a Marketplace and a new generation Voting system will be added to the platform too.
Conceal cryptocurrency is based on the Cryptonote protocol and runs on a secure peer-to-peer network technology to operate with no central authority. You control your private keys to your funds, you control your destiny.
Conceal Network is accessible by anyone in the world regardless of his/her geographic location or status. Our blockchain is resistant to any kind of analysis. All your CCX transactions and messages are anonymous.
Conceal Network provides an instant secure, untraceable and unlinkable way of encrypted communication - encrypted messages.
Conceal is open-source, community driven and truly decentralized.
No one owns Conceal, everyone can take part.
Our Vision
At Conceal, we believe that access to knowledge is what truly allows great ideas to flourish and diverse communities to grow.
We believe that Conceal is what the community decides it to be and that decisions on how to grow the protocol should involve everyone.
We also believe that anyone who wants to contribute should have the right to do so regardless of their technical talent, stake in the ecosystem, or social status. This is why we made the choice to let the community be in control of the platform we provide.
Banking: Deposits & Investments
Deposits form the backbone of the Conceal ecosystem, providing users with an egalitarian form of staking that earns interests on locked deposits. Conceal Investments provide higher interest returns for longer term holders.
Encrypted Messenger
A true decentralized, anonymous, untraceable, and end-to-end encrypted messaging service that operates on the blockchain while allowing messages that self-destruct. Future releases will include web and mobile messaging applications.


CCX Wallpapers, Banners, Covers