Updated: 1 min ago Status:

Active

/

Not listed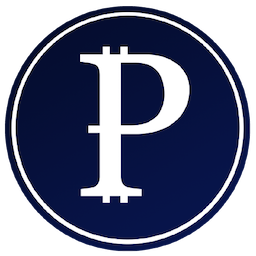 POOL MINING
DAY
Current Diff
DAY
1h AVG Diff
DAY
24h AVG Diff
WEEK
24h AVG Diff
MONTH
24h AVG Diff
Rewards PARS
5,515
5,515
5,481
38,366
164,427
Revenue BTC
0
0
0
0
0
Revenue USD
$0
$0
$0
$0
$0
SOLO MINING
DAY
Current Diff
DAY
1h AVG Diff
DAY
24h AVG Diff
WEEK
24h AVG Diff
MONTH
24h AVG Diff
PARS Blocks
1727
1727
1716
12016
51497
Rewards PARS
5,512
5,512
5,479
38,366
164,425
Revenue USD
$0
$0
$0
$0
$0
On 1 hour average network hashrate, on average you will find a block every 0d 0h 0m. Use SOLO mining ONLY if you could find few blocks daily. Hashrate you currently need to get block at least once a day on average 0.0000012 Mh/s.
What does SOLO mining mean?
ParsiCoin mining pools
| | Pool Name | Merged | Fee % | Min Pay | Miners | Mh/s | Status | |
| --- | --- | --- | --- | --- | --- | --- | --- | --- |
| | Pool-pay.com | | 0 | 1 | 1 | 0.00078 | 2 min ago | |
Currently unknown
Please visit the ParsiCoin website to find out more.
Cryptunit uses data provided by CoinGecko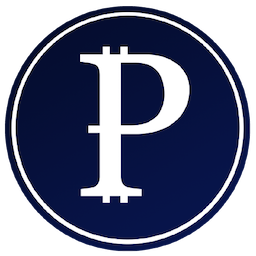 ParsiCoin
ParsiCoin (PARS) is a Secure CryptoCurrency with a Fully Decentralized Peer-to-Peer network. ParsiCoin BlockChain is fully Encrypted and Scan Resistant, so all transactions are Untraceable. ParsiCoin uses a ASIC-Resistant Proof of Work Mining Algorithm and it will be Updated using Hard Forks to keep ASICs away.
| | |
| --- | --- |
| Ticker | PARS |
| Announced | Feb 2018 |
| Forked from | BCN |
| Hashing algo | CN V7 |
| Block time | 120 sec |
| Decimal places | 12 |
| Last reward | 3.19 |
| Current height | 807,053 |
| Historical data | JSON |
*Only coins listed on the Cryptunit are shown.
Total supply: 8,589,869,056 PARS
Pre-mine : 2%
The network, Transactions, Your Account, and ParsiCoin units are Cryptographically Protected. Only You Control Your Wallet. No one can Take Them Away from you or Deny Your Access, or Restrict your Freedom to Dispose of Your Coins. You can send them to anyone, anywhere in the world anytime.
Everyone can Participate in the Issue of ParsiCoins (mining) with a Regular Personal Computer. An Expensive, Specialized Equipment is not Required for Mining. You can Download a ParsiCoin wallet or Use our Client Side Secure Online Wallet free of charge.
ParsiCoin Features You Will Love
MultiPlatform
ParsiCoin is a MultiPlatform Software Prebuild Binaries are available for windows, GNU/Linux, Mac OS X & FreeBSD, but you can compile it for other Platforms as Well.
OpenSource
ParsiCoin is a Decentralized Open Source Project, Released Under the GPL license, Anyone can Take a Part in Development Process. Source Code is Available on GitHub.
Secure
Untraceable truly anonymous ParsiCoin Transactions and Encrypted Information Transfers in Decentralized P2P Network so All of Your Transactions are Unlinkable.
Anonymous
The Anonymity of Payments Without the Ability to Track Them and Resistance to the BlockChain Analysis is Provided by CryptoNote Technology and Privacy is Mandatory for All Operations.
Decentralized
ParsiCoin is a Decentralized Peer to Peer Exchange Network and Medium, that does not have Centralized Management or Issuer and Ensures Privacy and Anonymity of Operations without Intermediaries and Regulators.
ASIC Resistant
ASIC Resistance Mining Means ParsiCoin is more Fairly Distributed Because there is no Centralization of mining due to ASICs Bumping out the CPU/GPU Miners.
PARS Wallpapers, Banners, Covers