Updated: 6 min ago Status:

Active

/

Listed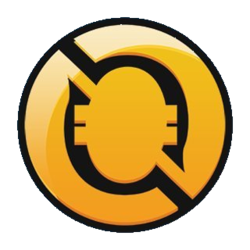 POOL MINING
DAY
Current Diff
DAY
1h AVG Diff
DAY
24h AVG Diff
WEEK
24h AVG Diff
MONTH
24h AVG Diff
Rewards QWC
969
1,548
2,049
14,343
61,472
Revenue BTC
0
0
0
0
0
Revenue USD
$0
$0
$0
$0
$0
SOLO MINING
DAY
Current Diff
DAY
1h AVG Diff
DAY
24h AVG Diff
WEEK
24h AVG Diff
MONTH
24h AVG Diff
QWC Blocks
0
0
0
0
2
Rewards QWC
0
0
0
0
44,124
Revenue USD
$0
$0
$0
$0
$0
On 1 hour average network hashrate, on average you will find a block every 14d 20h 40m. Use SOLO mining ONLY if you could find few blocks daily. Hashrate you currently need to get block at least once a day on average 0.03 Mh/s.
What does SOLO mining mean?
Qwertycoin markets
Currently unknown
Please visit the Qwertycoin website to find out more.
Cryptunit uses data provided by CoinGecko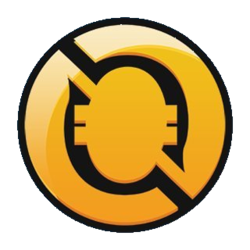 Qwertycoin
Qwertycoin QWC is a real community cryptocurrency, a kind of decentralized digital money, like Bitcoin. It is based on CryptoNote anonymous technology. Nobody owns or controls Qwertycoin.
| | |
| --- | --- |
| Ticker | QWC |
| Announced | Dec 2017 |
| Forked from | KRB |
| Hashing algo | CN ASIC |
| Block time | 120 sec |
| Decimal places | 8 |
| Last reward | 15,595 |
| Current height | 1,509,757 |
| Historical data | JSON |
*Only coins listed on the Cryptunit are shown.
Ticker: QWC
Total Number of Coins: 184.47 Billion
Time for Transaction Hashes: Instant (Core Design: CryptoNote V2.0 – Forked from Bytecoin, Monero + Karbo + Digitalnote and Qwertycoin V1.0
About
Qwertycoin (Ticker: QWC) is a real community cryptocurrency, a decentralized digital asset, like Bitcoin. It is based on CryptoNote Technology V2.0. Nobody owns or controls Qwertycoin. It allows anonymous and trustless peer to peer transactions through a fair ASIC-resistant PoW mining algorithm and will implement EPoSe, a new algorithm concept exclusive to QWC.
Qwertycoin transactions are untraceable, unlinkable and your privacy is protected. Mathematics secures the QWC network and empowers individuals to control their own finance and information.
ULTIMATE PROJECT GOALS
- Development of User-Friendly Wallet Software for Desktop/Mobile Computers, Web and Mobile Phones
- Q-Life app with chat + wallet + crypto exchange + store locator
- Robust Network (< 50 PPM Blockchain Reorg) with Blockchain/Network Monitoring Tool for all users
- Network Explorer feature that allows monitoring of blockchain
- User Population over 1 million
- E-Commerce/Woo-Commerce Integration + Local Stores as Fiat Exchange
Vision
Reliable and easy to use/user-friendly blockchain service
- Decentralized development from crowd efforts and funding
- Privacy protection for the members of its network
- Abundant supply to allow a fair distribution among a large number of members
Qwertycoin (QWC) team envisions the future of finance relies on distributed ledger technology, the blockchain. Unlike traceable bitcoin, QWC developers applied Cryptonote Technology V2.0, which has been verified to provide anonymity of users from the earlier generations of cryptocurrencies.
Everyone is free to join all QWC network and use its services at a low cost. However, QWC requires a central authority for the development and the management of QWC network and blockchain. Community engagements and donations are necessary to keep the development moving forward.
QWC team operates under the unanimous consensus of transparent management for all its members.
QWC Wallpapers, Banners, Covers