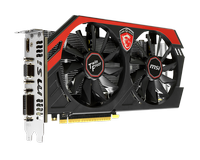 Nvidia 750Ti Hashrate
| Algo | h/s |
| --- | --- |
| Normal (ASIC) | 260 |
| NormalV7 | 260 |
| LiteV7 | 415 |
| Heavy | 202 |
| Haven | 202 |
| Fast | 494 |
| BittubeV2 | 202 |
| StelliteV4 | 260 |
| Alloy | 130 |
| B2n | 322 |
| Wchain | 0 |
| NormalV8 | 260 |
| Swap | 202 |
| Upx | 415 |
| Trtl | 415 |
Nvidia 750Ti top 10 coins*
Updated: 2019-01-18 11:50:09
*only coins with 24 trade volume > 0.1BTC shown. Hashrate 24hAvg.
We never use or share personally identifiable information provided to us without your express permission.
User Reviews
Monday
September 17, 2018
By Harry balz MINER
NVIDIA GTX 750 TI 2GB
Works best with following Algo:
Scrypt: 1.25khs
Cryptonight_lite_V7: 535hs Cryptonight_V7: 289hs
Cryptonight_aeon: 389hs

I still have not tried other algos yet and you find any different please post.