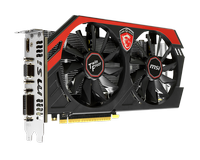 Nvidia 750Ti Hashrate
| Algo | h/s |
| --- | --- |
| Normal (ASIC) | 260 |
| Lite (ASIC) | 415 |
| NormalV7 | 260 |
| LiteV7 | 415 |
| Heavy | 202 |
| Haven | 202 |
| Fast | 494 |
| BittubeV2 | 202 |
| Alloy | 130 |
| B2n | 322 |
| Wchain | 0 |
| NormalV8 | 260 |
| Upx | 5,810 |
| Trtl | 1,577 |
| Fast2 | 494 |
| Gpu | 202 |
| Cceal | 494 |
| Graft | 260 |
| CnR | 260 |
| HeavyX | 121 |
| RXWow | 156 |
| RXL | 156 |
| DfX | 0 |
| ArgChukwa | 0 |
We never use or share personally identifiable information provided to us without your express permission.
User Reviews
Saturday
June 8, 2019
By Argonator
Update for hashrate.
The 750ti hashes about 1800 H/s on the cn-turtle algorithm with settings of blocks 64 and threads 16 on xmr-stak 2.10.2.
Works great with ARQMA coin with their merged mining pools.
Monday
September 17, 2018
By Harry balz MINER
NVIDIA GTX 750 TI 2GB
Works best with following Algo:
Scrypt: 1.25khs
Cryptonight_lite_V7: 535hs Cryptonight_V7: 289hs
Cryptonight_aeon: 389hs

I still have not tried other algos yet and you find any different please post.