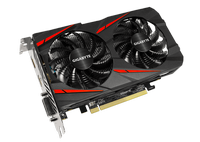 AMD 550 Hashrate
| Algo | h/s |
| --- | --- |
| Normal (ASIC) | 400 |
| NormalV7 | 400 |
| LiteV7 | 700 |
| Heavy | 310 |
| Haven | 310 |
| Fast | 760 |
| BittubeV2 | 310 |
| StelliteV4 | 400 |
| Alloy | 200 |
| B2n | 496 |
| Wchain | 0 |
| NormalV8 | 400 |
| Swap | 310 |
| Upx | 700 |
| Trtl | 700 |
AMD 550 top 10 coins*
Updated: 2019-01-18 11:14:08
*only coins with 24 trade volume > 0.1BTC shown. Hashrate 24hAvg.
We never use or share personally identifiable information provided to us without your express permission.
User Reviews
Wednesday
August 22, 2018
By kenchiroo
RX550 (PWC) 2 GB Elpida @ 440 H/s (ECO mode)
core 1100 mem 1850 GPU temp 60(room temp 32)
UseMax 24 watts only!
Thursday
August 16, 2018
By Jury
RX550 2GB
500h/s 432/12 worksize, 2 threads, bios mod, oc to 1300core/2080mem